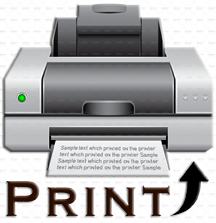 This is a great versatile cake. It can be a dessert, a breakfast treat, or a knosh with a cup of coffee in the afternoon. Yes, this is an "eat anytime" type of cake…but when is the best time to bake it? The best answer to that is, "trust the fruit flies!" When they show up, you know it's time to use up your bananas. The fruit flies have saved me quite a few bananas over the years while I get rewarded with a fresh baked treat.
Banana Cranberry Nut Cake
Ingredients:
2-1/3 cup all-purpose flour
1 cup chopped pecans or walnuts
1 cup dried cranberries
1 tsp. baking powder
1 tsp. baking soda
1/4 tsp. salt
2-1/2 cups sugar
1 cup mashed bananas (2 or 3 depending on size…be sure to measure!)
2 tsp. vanilla extract
2 large eggs
1 cup (1/2 lb.) butter melted (cooled to room temp)*
1 cup buttermilk**
*Margarine can be substituted for all or half of the butter.
**No buttermilk? Pour 1 tbl. of white vinegar in the bottom of your measuring cup and fill it to the 1 cup line with milk. Stir and let sit for a few minutes. This will do the job.

Directions:
Preheat oven to 350°.
Butter and flour a nonstick "Bundt" pan.
In a medium bowl, mix flour, chopped nuts, cranberries, baking powder, baking soda and salt.
Mash and measure the bananas. In a large bowl, mix sugar, mashed bananas, vanilla and eggs until well blended. Add the melted butter and buttermilk. Mix well.
Add the flour mixture to the wet ingredients and stir just until evenly moistened.
Pour the batter into the prepared pan. Bake in a preheated 350° oven until a wooden skewer inserted in the thickest part comes out clean and the cake pulls away from the sides of the pan. About 1 hour.
Cool cake in pan on wire rack for 20 minutes. Invert cake out of the pan and onto the wire rack to cool. Serve warm or at room temperature. Dust with powdered sugar if you like.