by Evelyn J. Mocbeichel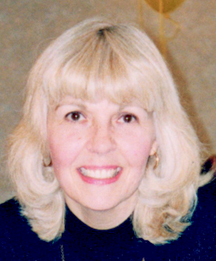 Traveling with young children takes an extra bit of planning than just with adults on vacation. Summer vacations are no time to become lax in our parental duties as watch guards of our children.   It only takes moments of not keeping an eye on a young child for a happy, exciting vacation to turn terribly wrong.  When staying at a hotel, it never ceases to amaze me when I see young children wandering, unescorted, around a large hotel complex.  We have taken the elevator on our hotel floor and watched it stop on the way down to pick up children perhaps six or seven years old getting on alone. I have walked the long corridor of our hotel to the ice machine and have seen a youngster there all alone filling up an ice bucket or buying a soda from the vending machine, maybe even as late as 9pm.  As I watch the young child shuffle down the narrow corridor, then turn down another wing, out of sight, my chest tightens ever so slightly.  How can a parent let a child wander without adult supervision?
Swimming Pools
Most hotels do not have lifeguards stationed by the pool and I still see children alone at the pool area.  Do parents expect other people to watch over and be able to save a drowning child?  Never let a child swim alone if there is no lifeguard at the pool or beach.  If lifeguards are provided, check to see what hours they work.  Young children are easily tempted and cannot be counted on to avoid a glistening pool or entering a deserted video game room.  It is the parent's responsibility to set boundaries and refuse to allow a child or even a pair of young children to go to or stay alone in these public areas.
Child's Photo
When our children were younger I saw a safety segment on TV about traveling with children. The guest police officer reiterated the importance of "always keeping a current photo of your child in your wallet or purse." This is especially important if you are planning a vacation that includes crowded theme parks, beaches or populated cities or huge malls. In case of an emergency and a child wanders away or becomes lost, the parent can produce this picture and not just a cute baby picture that was taken years ago. An updated photo would be vital to the authorities should they need to circulate a photo of your child if he or she is lost or missing.  Our children's safety is in our hands as well as other children we might see alone and in a dangerous predicament.  Do not be afraid to question or interfere if you see something suspicious happening when a child or young person seems in danger. If nothing is wrong, the only thing you will have to worry about is perhaps a little embarrassment on your part. And in the long run, there is nothing wrong with that.