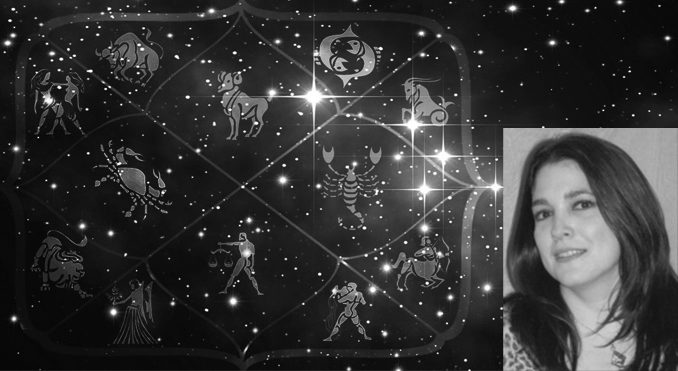 July 2019
Cancer (June 22 – July 22) —Happy birthday Cancer! You may feel rather reclusive this week, especially if you dislike crowds and noise. Try not to feel that you owe it to others to go to events that you would rather avoid. Keep in mind that if they are your friends they owe it to you to give you some space.
Leo (July 23 – August 23) — Obsessive activities may hurt romantic matters. Keep your cool by focusing on others rather than obsessing about how you are being perceived. Learn to relax. Children and family are center stage this week. Family members get together to reminisce and enjoy each other. Concerned elders are put at ease over health and finances. Have spare bedding on hand for unexpected guests.
Virgo (August 24 – September 22) — As you begin a regeneration cycle, be aware that you may misjudge what you should be focusing your attention on. Commit to being more open minded and listen to what are the opinions of others more. Sharing your views helps lovers understand what you are going through.
Libra (September 23 – October 22) — Set an example, and lead by doing. Show others how to let go and have a blast. A positive channeling of your energy helps you think with a clear head. Draw paint, write a song about that special someone or special project. Follow your instincts and act upon them.
Scorpio (October 23 – November 21) — Try not to let your personal life distract you from important financial matters. Career and travel plans may present some obstacles over the next few weeks. Friends and family keep you busy early on. You can have fun without getting into trouble. Join forces with those who have talents that compliment yours. A possible love interest is smitten by your sense of humor. Try not to let your emotions rule your life.
Sagittarius (November 22 – December 22) — You tend to be an optimist, but you've had a lot of near misses and last minute cancellations in the past, and it's hard to keep the positive attitude. Life will get easier. This will create a good energy and help boost moral with good attitudes.
Capricorn (December 22 – January 20) — Your work element is about to change, thus creating a spiral affect in other aspects of your life. People born 1957-1969 should pay attention to this trend. Last year's negative vortex is over. A Fantastic cycle is approaching. Get ready for an interesting journey.
Aquarius (January 21 – February 19) — You are not that far off from reaching your goals. Your passion also inspires people you don't even know. Clearing out excessive clutter will help you focus more. One way to ensure your success is to create your own path. Finances are a focal point. Your well thought out investments may help you reach your long term objectives in the business world.
Pisces (February 20 – March 20) — A frustrating issue at work is resolved from an unlikely solution. Your company is going through some cleansing. The people that do not pull their own weight will face the consequences.
Taurus (April 21 – May 21) — Financial pressure could make or break a business or romantic relationship. Your company is currently going through a restructuring. When the situation clarifies you can present your ideas successfully. However, keep your recommendations to yourself until things settle down. Avoid antagonizing coworkers during this period of stress and uncertainty. Next month try to take time for a weekend getaway.
Aries (March 21 – April 20) — Learn to be more vocal with the things that bother you. Apply this to both work and home life. You will be the better for it. You tend to appear laid back. Your seemingly laid back ways will catch the attention of many important people.
Gemini (May 22 – June 21) — There are endless possibilities for you as long as you are willing to take some risks. Focus on originality and your artistic ability. Household projects develop into a fun project. Creating a new look is far easier than you think. If making home improvements, double check facts first. Try not to spend needlessly.
__________________________________________
Please call Francine Tesler Psychic Medium Medical Intuitive for an appointment in her
office: 220 King Street • Chappaqua, NY 10514. (914) 469-6693 • FrancineTesler.com