by Sue Giustino
Beautiful décor, a welcoming spacious bar with bartenders mixing up creative tasty cocktails, reliable delicious menu, an overall sophisticated ambiance… this is Sel Rrose Montauk.
Head Chef Shawn Hewitt continues to create dishes using the freshest quality ingredients along with his fine culinary skills developed through years of experience. As the seasons change, so does some of the selections on the menu, always mindful to keep the house favorites. Keep an eye our to this winter's creations.
Having enjoyed numerous meals or late-night cocktails with friends either at the bar or in the dining room, I've been fortunate to taste many of the items on the menu.  Therefore, on the night of our dinner, it wasn't easy, but I was able to find a few choices that I haven't tasted before.
After being seated and chatting with our friendly waiter Larry, we sipped on a few of the specialty cocktails that they are so well known for. The Fig 75 consisting of figenza fig vodka, lemon, aperol, st-germain, and champagne had a gentle sweetness, and was bursting with flavor. For the mezcal fan, The Hunter mixed with vida mezcal, ginger syrup, mesquite honey, grapefruit, and lime is sure to please. The Santa Rosa blended with altos tequila, rosebud syrup, lime, orange bitters, and sparkling rosé is one of my favorites and a perfect choice if you enjoy a bit of tart. Of course, they also offer a variety of beer and a complete list of natural red, white, rose, and unique orange wines.
'Small Plates' can be a wonderful choice for an appetizer or even for an evening of sharing with friends. This menu includes a wonderful variety of appetizing soups or salads, fish, shellfish, and beautifully arranged fresh raw bar plateau treats. Chef Shawn decided to send an array of the 'Small Plates' for us to enjoy. For me, Onion Soup should have a bold flavor with tender caramelized onions, and topped with just enough gruyere cheese to enjoy without taking over the dish. Our crock of Onion Soup Au Gratin was all of that and more, a perfect fall cozy soup. Offering a nice balance of flavors to enhance the fresh taste of the oysters, the Pernod Oysters Rockefeller are baked with a blend of spinach, garlic, and pernod, with a sprinkle of parmesan cheese on top. The delicious gentle flavor and creamy texture of the House-Made Chicken Liver Pate is accented perfectly with petite crostini and sweet balsamic marinated onions. Mussels can be prepared so many creative ways, and if you're adventurous, it can be exciting to try different varieties.
The Thai Coconut Curry Mussels cooked to a perfect tenderness with red curry, lemongrass, ginger, lime, and cilantro are full of flavor and one of my favorites; be sure to soak the accompanying crostini in the savory broth. Finally, a table favorite, the spicy Angry Octopus that cuts like butter is prepared with chile oil, garlic, shallots, lemon zest, and crispy basil – one of my all-time favorite octopus dishes. So many delectable options to choose from!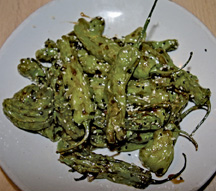 The 'Plates', or mains, include a lovely variety of fish, chicken, beef, and pork- something for everyone. We chose the ever-popular Braised Short Ribs, Swordfish Catch of the Day, Six Hour Brined Chicken, and Prime 16oz Sirloin Au Poivre. Each meal was cooked to order, and dished beautifully with tasty sides. Although in the past, we've also enjoyed the Sel Rrose Burger, Fish N' Chips, and the Shrimp & Scallop Pasta.
Fall off the bone tender, and another of the table favorites, the Braised Short Ribs are plated with horseradish whipped potatoes, carrots, parsnips, celery root, and pearl onions in a rich natural jus. The Catch of the Day was swordfish which is cooked perfectly with lemon, caper and butter, accompanied by fluffy whipped potato and sauteed broccoli rabe.
Grilled to your liking and served with a lovely Green Peppercorn Sauce, the Prime 16oz Sirloin au Poivre comes with garlic whipped potatoes and asparagus.
Another favorite is Chef Hewitt's Six Hour Brined Chicken. The thin creamy layer of goat cheese and gentle natural jus adds flavor while still allowing the natural chicken flavors to be prevalent.
Still hungry? Be sure to check the dessert menu. One of our favorites is the house-made Chocolate Lavender Pot Du Crème. This delicate, chocolatey, creamy treat is made with just enough lavender to enjoy the flavor without it being overpowering.
Sel Rrose, is located at 4 South Elmwood Avenue- check the web-site for complete dinner, brunch and cocktail menu – https://www.selrrose.com/montauk/
Open Wednesday through Monday- 4pm for cocktails/ Dinner 5-10pm
*Sunday Brunch 12-3pm / Dinner 5-9pm *Happy Hour Monday – Friday 4-6 at the bar- $2 Oysters and Drink Specials *Classy Hour Friday 4-6pm at the bar – ½ off Martinis and Caviar.
*Book your holiday party or event at Sel Rrose *Call or order on line for pick-up and take-out orders