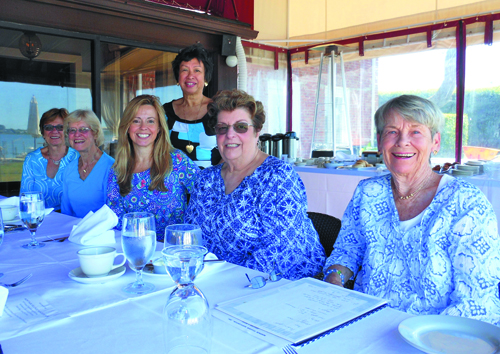 The Montauk Village Association (MVA) a non-profit organization held its 55th annual membership meeting on Saturday, June 25 at the beautiful Montauk Lake Club Marina where this year's Greenery Scenery Cocktail Party, one of the most popular and affordable yearly party will be held on Friday, August 19th from 6pm to 9pm and will honor the Montauk Point Lighthouse Committee.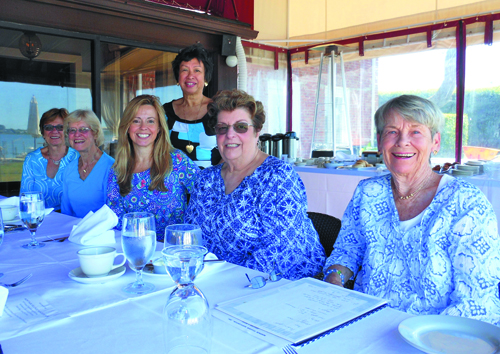 Members of the Executive Board, President Nancy Keeshan, Vice President Gail Webb, Treasurer Margaret Harvey, Secretary Helene Fugazzi and Board Members, Gabrielle Costanzo, Eva Iooss, Cecilia Mullen, Leyla Marchetto, Patria Baradi Pacis, Barbara Jean Alexander and Christine Coughlin work tirelessly to make Montauk beautiful by planting trees and flowers and keeping all public areas clean and green.
Congratulations to the Scholarships Awardees from Montauk's graduating High School students:  $1000 – Shane Moloney, $750 – Karen Castro Sanmartin $750 – Jessica Rottach $750 – Tyra Stewart and 8th grade student pick Samantha Prince. Montauk is proud of you.
For more info on the MVA and the Party, kindly contact 631 668 2000 or e mail mymontaukvillage@gmail.com and if you love Montauk and would like to donate please send a check to Montauk Village Assoc. P.O. Box 457, Montauk, NY 11954 or www.montaukvillageassociation.org.