November 2020
Photos by Richard Lewin Professional Photography (soniboy@aol.com)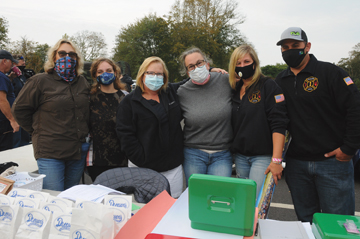 Welcome to this month's Montauk Fire Department Corner. I hope everyone had a safe and fun Halloween. I know it was different this year due to COVID-19, but with everyone working together and taking the required precautions, we will get through this tough time and be back to normal soon.
On October 11th, MFD Chief Mitchell Valcich and his Family held their annual Tyler Valcich Memorial event. This year the cars were on the move in a "Memorial Car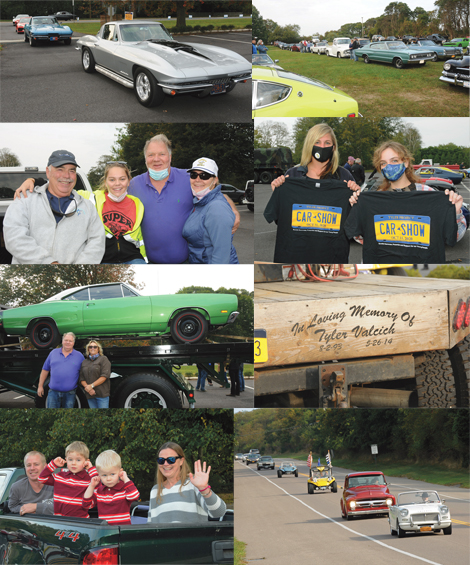 Cruise", not only on display at the Amagansett Fire House, but cruising on Montauk Highway, Old Montauk Highway, past the Lighthouse and The Docks. The Cruise of vehicles of every shape, size, make and vintage, supported The Tyler Project, established in 2014 in memory of Tyler Valcich, to "promote suicide awareness, prevention and support for our young people". Please see the photos here by MFD Honorary Chief Richard Lewin.
As I am sure you are aware, the Montauk Fire Department, in conjunction with the Montauk Point Lions Club, host an annual holiday party and dinner for senior citizens from the Montauk community. This year will be no exception, although with a little twist. This year's dinner will be "to go" only. Senior Citizens will have probably received a card in the mail by the time you're reading this. On the card are the options of having your meal(s) delivered to your residence or, if you like, driving up to the fire house and your meal(s) will be walked out to your car. It will also give us an opportunity to update our database of seniors' contact information. I know it will not be the same as everyone sitting together at tables, but the food will be just as good, and we can all look forward to getting together again next year.
Also, this year the annual ceremonial lighting of the Montauk Lighthouse for the holidays had to be cancelled. Please keep in mind that this event is also a fund raiser for the Lighthouse so if you would like to donate you can send a check to the Montauk Historical Society's Lighthouse committee.
Another cancellation this year is the annual Thanksgiving Day "Turkey Trot Run for Fun". Again, another great event that we will have to wait until next year to start up again.
One last thing, I know that a lot of people are starting to close their houses down for the winter season. Please be sure that your fire alarms and smoke detectors are all properly working.
On behalf of the Officers, men and women of the Montauk Fire Department I want to wish everyone a Happy Thanksgiving. Enjoy the holiday and stay safe. See you next month.
~ Mitchell Valcich,
    Chief, Montauk Fire Department
https://www.montaukfiredistrict.org/