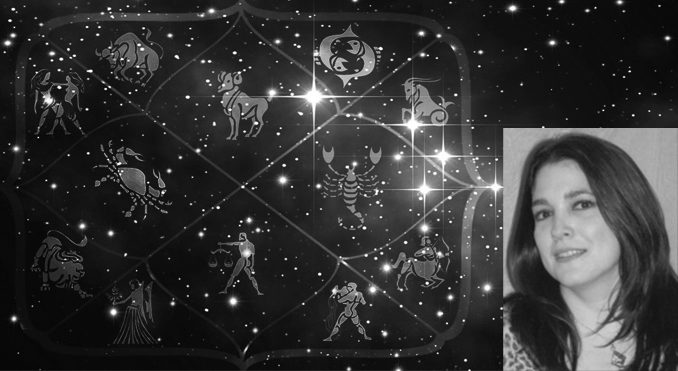 There will be a New Moon on September 14, 2023, called the New Harvest Moon. This New Moon will be the ninth new moon of the year and signifies the end of summer. Additionally, it initiates the cycle that culminates in the September full moon, which is significant because it is closest to the fall equinox. Let's take a moment to appreciate the world's natural rhythms as we transition into fall. The nickname was inspired by nature and agriculture and the timing of the Fall Equinox. It's interesting to note that it's crazy how nature can align so perfectly like that. This New Harvest Moon will be the last new moon of the Summer 2023 season before the Autumn Equinox marks the beginning of astronomical autumn. Cool, huh?
The New Harvest Moon in September 2023 marks the end of summer and initiates the lunar cycle that leads up to the September Full Moon. This full moon, which peaks on September 29, 2023, is always particular because it falls closest to the fall equinox. With the Autumnal Equinox coming up soon, it's an excellent opportunity to reflect on the changing seasons and appreciate the world's natural cycles.
Virgo (August 24 – September 22) — Dear Virgo, Happy birthday! This month, you may face some obstacles regarding travel plans. It could be challenging to schedule a trip or make transportation arrangements. Therefore, being cautious and avoiding taking on too much or moving too fast is essential. By using caution, you can minimize potential mistakes. When it comes to investment, it's crucial to be conservative and not rely entirely on advice from others. Trust your intuition and do thorough research before making any investment decisions.
Libra (September 23 – October 22) — I hope this message finds you well. As someone who values exploration and seeking out new ideas, it's important to remember that balancing this desire with routine commitments is equally important. While you may feel happiest when you can follow your path, it's essential to communicate your needs and wants clearly with those around you. Pay extra attention regarding your relationships, as your lover may feel possessive or neglected if you prioritize your need for freedom over your commitment to them. I encourage you to find a compromise that works for both of you and to always strive for open and honest communication. Best of luck to you, and happy exploring!
Scorpio (October 23 – November 21) — Dear Scorpio, you may find yourself in the spotlight in the coming weeks. Making wise decisions is essential since all eyes will be on you. Remember to save more money, even if you receive a promotion. Be mindful of the people around you and be more sensitive to their needs. Love may be closer than you think.
Sagittarius (November 22 – December 22) — Dear Sagittarius, knowing your limits and caring for yourself is essential. If you feel uncomfortable in social situations, declining invitations and taking time for yourself is okay. Your friends should understand and respect your need for space. Remember to prioritize your well-being and not feel guilty for putting yourself first.
Capricorn (December 22 – January 20) — Dear Capricorn, Scheduling commitments may be overwhelming. You have been feeling overwhelmed with my responsibilities lately, and making decisions quickly has been challenging. However, I understand the importance of being flexible and keeping things light, especially during September as a Capricorn. Trying out new things and varying your routine could help with heart matters. Also, you may have a confidential meeting, and I trust you'll keep it a secret.
Aquarius (January 21 – February 19) — Dear Aquarius, it's essential to prioritize your self-care. Your partner may have concerns, but it's important to communicate openly and honestly with them. Let them know that this is a temporary measure and that your feelings for them have not changed. When considering business proposals or financial decisions, be diligent in your research and seek expert advice before moving forward. Best of luck to you!
Pisces (February 20 – March 20) — staying true to yourself and your values is essential. This month, focus on being honest and direct with your partner while making smart choices to avoid causing jealousy or possessiveness. Remember that commitment is necessary to you, but don't forget to have fun and explore new ideas. Trust your instincts and make decisions that align with your priorities. Best of luck to you!
Aries (March 21 – April 20) — Dear Aries, being honest and transparent will be a focus for your partnerships. It would be best to trust your ability to handle any situation and not be afraid to have serious conversations to clear the air.
Taurus (April 21 – May 21) — Try taking time for hobbies and exercise. It is essential for reducing stress. You are not alone and need to learn to take help from others. A new love may be on the horizon. This person could be a key person in your life. A joint project at work will be a great idea. Your efforts will be noticed and appreciated and financially compensated.
Gemini (May 22 – June 21) — Dear Gemini, You are an independent person who needs to feel appreciated, and your wit helps you stay level-headed and in control of your business ventures. Keep striving for greatness, and don't settle for your current position. Your sense of humor can help you be more persuasive in achieving your objectives. Keep up the excellent work!
Cancer (June 22 – July 22) — Dear Cancer, being more flexible is essential for your work routine. Allow room for delays and unexpected changes while remaining open to new ideas. It's reassuring to know that your frustration with the current situation is not uncommon. Try to stay positive and keep an open mind. You will be busy with career demands and will easily handle new responsibilities. Work hard to meet those expectations. It's also good to know that commitment is an essential trend for you. As for relationships, you must create more time for your partner and work on resolving any communication issues.
Leo (July 23 – August 23) — Dear Leo, You are an independent person who needs to feel appreciated. Your sharp wit helps you stay level-headed and control your business ventures. Keep striving for greatness and not settle. Your sense of humor can help you be more persuasive in achieving your objectives. Keep that in mind and use it to your advantage. As for love life, you will attract someone because of your drive and ambition.
__________________________________________
Please contact Francine Tesler Psychic Medium Medical Intuitive for an appointment in her office:
220 King St., Chappaqua, NY • www.FrancineTesler.com • (914) 469-6693 • FranFuture@aol.com