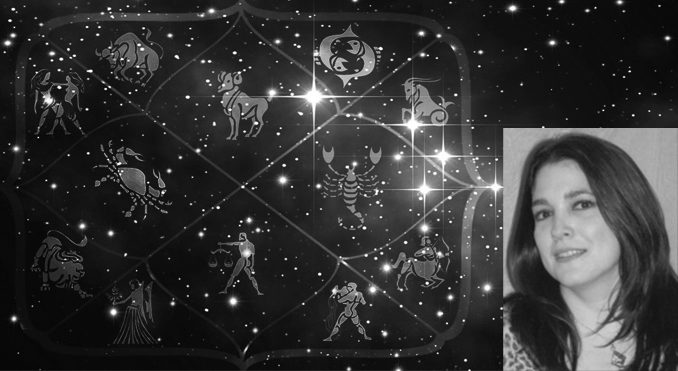 There will be a Full Moon in Aquarius on August 11, 2022. This Full Moon, the Sun in Leo, creates conflicts with the Moon in Aquarius. All Full Moons are a time when everything explodes with the promise of fulfillment that starts at the New Moon. It is an emotional time of romance, fertilization, and relationship growth.
The Leo Sun is noble, and they tend to be intense individuals. They are not satisfied with simply being like everyone else. They need to be the pack leader, the head wolf. On the other hand, the Aquarius Moon advocates individualism and values independence. They like being the lone wolf and part of the team, an oxymoron.
On the other hand, they want community and group spirit while doing their own thing. The Full Moon highlights this conflict of the yin and yang. During a Full Moon, we can suddenly feel extra sensitive and erratic. A Full Moon focus is emotions, demeanor, and existing situations. This time of rebirth activates people to answer the call to humanitarian actions. This period connects Saturn and squares Uranus. As a result, we will all feel stop-and-go energy like we are on a roller coaster.
There will be a New Moon in Virgo on August 27, 2022. This Full Moon is an excellent time for new beginnings. This New Moon is a fantastic time for us to develop some goals regarding "all things Virgo."We all need to "Set Our intentions ."The New Moon in Virgo is an excellent time to commit to personal goals. Everyone has Virgo somewhere in every person's chart. These are the areas of our lives most affected now.
It's a powerful time to transform our jobs, health, self-care programs, and habits. However, it's a highly impulsive time, and it's important not to jump into something too quickly.

Leo (July 23 – August 23) — Happy birthday, Leo! A work project expands in a different direction than you had expected. Travel through work is likely over the next quarter. Be open to growth and change. Career expansion may follow.
Virgo (August 24 – September 22) — Use your passion in the areas that suit you but are also helpful. Pay more attention to your children and your family. They need your playful energy focused on them.

Libra (September 23 – October 22) — You tend to be temperamental with authority figures. You pose a very independent nature and need to feel appreciated. However, you also are creative, aggressive, and impatient. It would be best if you had freedom, and clingy people make you uncomfortable.

Scorpio (October 23 – November 21) — Flakey individuals turn you off. Keep looking for a lover with a strong character. Conclude one project before diving into a new one. New employment opportunities can spark your personal life. Although you have a job, seeing what's there won't hurt.

Sagittarius (November 22 – December 22) — Daring moves on your part may spark romance. You make potential romantic partners feel confident enough to pursue you. As a result, many doors will open for you.
Capricorn (December 22 – January 20) — New contracts can open your world. Take control of your ability to focus more. You need to accept unexpected invitations and get out and circulate. Don't try to force any issues involving personal affairs.

Aquarius (January 21 – January 19) — Your rebellious side becomes more, making you ready to speak your mind. However, it may be wiser to say nothing at all. Being politically correct is the right option. You have the restraint to do so. You are in high energy, and your expectations are high. Go easy on yourself and others.

Pisces (February 20 – March 20) — Many want your attention. Don't act on anything that does not stimulate your ideas and imagination. A strong partnership requires most of your energy. Be careful; you do not want to be confused with what is essential.

Aries (March 21 – April 20) — Romance is on the horizon. Keep a positive attitude, and do not let your insecurities get you. A wrong attitude will make you look for love in the wrong places. Having a confident attitude and a relationship with commitment is likely to follow. Use your extra energy in group activities.

Taurus (April 21 – May 21) — The first impression is vibrant, talkative, and exciting. You generally are the center of the action. However, you may have a reputation for not following through with new projects. Concentrate on your tasks, and do not let the past distractions get to you.
Gemini (May 22 – June 21) — A new work connection might be someone to consider romantically. Career ambition drives you now, but coworkers may try to block your path. Be patient; in a few weeks, you'll be able to proceed ahead.

Cancer (June 22 – July 22) — A close relationship is at a crucial turning point. Clearing the way for a greater understanding will help our current relationships. Negotiations and financial details will be particularly complex and demanding. But you will make successful transitions and put brilliant new arrangements in place. Take the time to do your research and evaluate the facts rather than accept the word of others.
__________________________________________
Please call Francine Tesler Psychic Medium Medical Intuitive for an appointment in her office:
220 King Street • Chappaqua, NY • (914) 469-6693 • www.FrancineTesler.com
__________________________________________