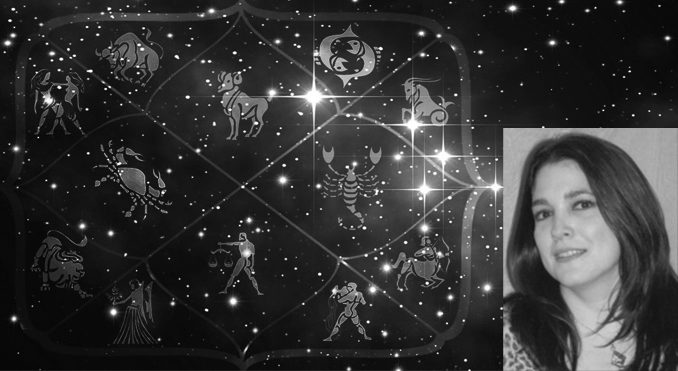 November 2021
There will be a New moon on November 4; use this time to set your intentions for the new year. Figure out what is working and what is not to create the change you desire.
There will be a full moon on November 19 in Taurus. However, it will also be a partial lunar eclipse on November 18-19 and visible in North and South America, parts of Europe, and Asia.
Lunar eclipses are the complex emotional cycles that have run their path. This aspect encourages us to release our emotions and attachments that no more extend suites us as we move forward.
The lunar eclipse will be an exciting time for cleansing in all areas of our lives. Set your intentions as we do on New Moons. Use this time to create new beginnings that will profoundly affect us as lunar eclipses extend through the next period. Will will feel the effects three months after the eclipse.
In a lunar eclipse, the sun temporarily blocks the light that creates a full moon. Eclipse's, in general, help reset our emotions and help us see what hides in plain sight and our subconscious. We will be unblocked and have a sense of relief while all may be more emotional during this period.
Trust that the universe is directing our course of action and will help our final destiny. Use this time to reflect on your life and let go of the past and move forward. A sort of pre-winter mind, body, soul, emotional cleanse, unhoard those parts of us. One last note: avoid getting surgical procedures during this time unless it is an emergency. Particularly vulnerable organs are the neck, throat, thyroid, larynx, vocal cords, tonsils, and Adam's apple.

Scorpio (October 23 – November 21) — Happy birthday, Scorpio! You will shine under stress if you take the time to get organized. An intriguing acquaintance quickly becomes a friend. You will see that you both have a lot to learn from one another. You both have ingenious ways of collaborating on getting projects done at work. Scheduling commitments may feel overwhelming. Try to keep it light and make some decisions promptly. Try not to be inflexible in your choices. Varying your routine will help in matters of the heart. A secret liaison is exciting.

Sagittarius (November 22 – December 22) — Steal moments to unwind more. Try to plan a weekend getaway to help to chill out. Daydreaming and creating fantasies can help to stimulate you. These illusions can be just the needed thing to keep you inspired. Cut the ties that bind. You do not require the approval of others in your life. Keep your mind clear. A stressful situation is over, so you can finally stabilize a love relationship.
Capricorn (December 22 – January 20) — Expect some restrictions in your plans this week, as far as travel is concerned. You may find it difficult to travel or make transportation arrangements. Watch your tendency to take on too much or move too fast.

Aquarius (January 21 – February 19) — Energy is suitable for making extended range plans in all areas of your life. A social event may help to shift you into a faster career track. Get your finances in order and make sure you have your passport travel for a career featured.

Pisces (February 20 – March 20) — Pressure to travel, coming from work and family, will require careful planning. Catch up on all the little things that you have put off. Little things can become big problems if left unattended. An admirer is out there pining for you, so open your eyes.

Aries (March 21 – April 20) — Step back from puzzling situations; they often fix themselves. New friendships bring fun and recreation with much to share. A lover gives you the emotional support you need. Reciprocate in other romantic interludes. Find new ways to keep the flame burning. Continue to be open-minded and good things will drop in your lap.

Taurus (April 21 – May 21) — A flexible work routine is best for you. Make room for delays and unexpected changes and be open to new ideas. You may find yourself feeling frustrated at a current situation. Make time for hobbies and exercise regimes. You will transform your view of the future and help you feel less stressed. There is an emphasis on new horizons this week. Get out and explore. Travel will stimulate your mind and open up your world. Professionally you're in a better position than you realize. Do not hesitate to make demands or compromise your ideals.
Gemini (May 22 – June 21) — Get out into the fresh air. Contacts made outdoors are especially lucky. A friend has answers, but it's up to you to ask the questions. In the not-too-distant future, a love affair may begin.

Cancer (June 22 – July 22) — Arrange your schedule, so it doesn't interfere with a loved one's priorities. Don't let fear of rejection scare you away from attempting something that you have always dreamed of. Unusual ideas go over well.

Leo (July 23 – August 23) — You need to broaden your horizons. Reflect on your past activities. Keep in mind that we need to revisit the past to deal with the present and the future. Financial stress will dissipate. Try not to juggle too many things at once; otherwise, you may lose track of what's essential. Love opportunities are out there. You need to project a positive image. You are bringing in new friendships that could turn romantic.
Virgo (August 24 – September 22) — You can let go of the need to judge others. By doing so, you will free yourself to pursue something more productive and fun. Casual dates could turn into solid relationships. Go slow and enjoy the moment.

Libra (September 23 – October 22) — Do not worry about appearing silly. Put your needs first, and your lover will become more attentive. At work, you will shine with a project that puts you in a new location. As a result, you have developed an outstanding reputation.
__________________________________________
Please call Francine Tesler Psychic Medium Medical Intuitive for an appointment in her office:
220 King Street • Chappaqua, NY • (914) 469-6693 • www.FrancineTesler.com