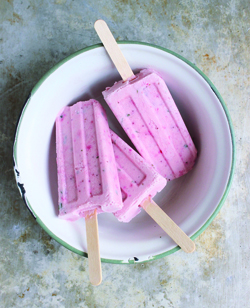 Creamy Strawberry Basil Popsicles
Cool and refreshing for your summertime fun!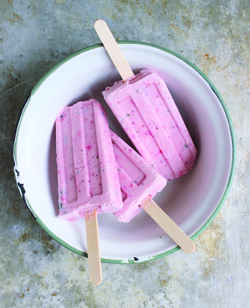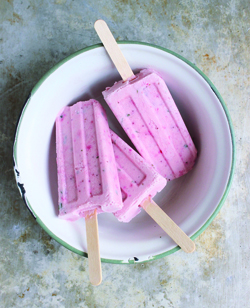 1 can full-fat coconut milk.
2 cups fresh strawberries.
1/4 cup maple syrup.
1 tsp. fresh lemon juice.
2 tsp. vanilla extract.
1/8 tsp. sea salt.
1 cup fresh basil leaves.
Combine all of the ingredients except for the basil leaves and blend until smooth.  Add the basil leaves and pulse gently until small flecks appear. Pour the mixture into your popsicle mold, add the sticks, cover and freeze until completely frozen. Enjoy!