by Evelyn J. Mocbeichel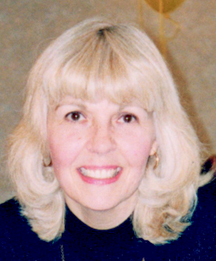 Here we are into the New Year of 2020! Doesn't it sound like a "sci-fi" date? I can't help but feel as it was only a few years back that we read in the newspapers or heard on television about what "might happen with Y2K, when it rolled around". Now two decades later and it all seems like a blur that there were worries our computers would crash, telecommunications would go haywire and financial institutions would have vast technical glitches. None of it happened, thank goodness.
Everything new: Leaping into a new decade always brings with it a touch of optimism, which of course is a good thing. Bring in the "new" and throw out the old, seems to be with us whether we are trying to downsize, get rid of unwanted clothing or making more room in the basement, attic or closets. Now into the start of 2020 try to think of all the new things you want to do, try or experience in the year ahead and let your adventures begin!  Here is a trivia quiz that incorporates the word "new" in the answers or questions. See how many answers you can come up with.
This actor played a Vermont innkeeper from 1982-90 and before that played a psychologist in another popular TV sitcom. Suzanne Pleshette played his wife in the first series.
Widely known for his principal of laws of motion and gravity, he was a famous English mathematician, physicist, astronomer, theologian and author.
Nabisco has a hit with this soft cookie with a fruit filling that was created over 128 years ago.
Known as Mr. Las Vegas or Mr. Entertainment he had his first hit, Danke Schoen, as a young teen back in 1963. He is also one of the biggest supporters of the USO and has entertained troops for decades.
Rutgers University is located in this state. It is also where Frank Sinatra and Bruce Springsteen were born.
The Navy's first and primary submarine base is located on the East Coast and called this name.
A poem written by Robert Burns, a Scottish poet, is always played on what special date? Name the poem that is now a song.
The White Mountains are located in this state and it is known for its delicious maple syrup.
A tiny salamander that can alternate between aquatic and terrestrial habitats.
This Australian actress was unforgettable in her starring role opposite John Travolta in Grease.
Here's wishing all of our Montauk Sun readers a Happy and Healthy New Year Ahead!
ANSWERS: 1. Bob Newhart; 2. Isaac Newton; 3. Fig Newton; 4. Wayne Newton; 5. New Jersey; 6. Naval Submarine Base New London; Ct. 7. New Year's Eve and the song is Auld Lang Syne; 8. New Hampshire; 9. A newt;  10. Olivia Newton-John