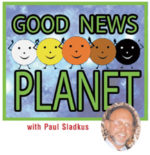 Dear Montauk Sun Readers,
50 Years since the landing on the MOON, 50 Years since WOODSTOCK….
To commemorate these major life changing and enriching events we share with you our nonprofit Woodstock Forever: Peace, Love & HOPE project, www.woodstockforever.com. Please go to the site and join us.
Hopefully you are on vacation or just living the good life in Montauk and wherever you are from. Life is Good, smell the sea breeze, hug a tree around us and smile at an animal…see if they smile back! We are one…
The heart of our Woodstock Forever: Peace, Love & HOPE Movie, TV/Podcast Series, Book, Game and concert on September 21st in Times Square (www.peacedayparty.org ), is our involvement with the 20th Anniversary of Woodstock. BACKGROUND: Along with Richie Havens, the lead performer at the 1969 Woodstock, we created an event in Times Square/NYC. The significance of the event, was to share a message that the 1969 was more than Sex, Drugs and Rock & Roll. It was Peace, Love & Hope as stated by Richie and a group that came down from Woodstock, including Juma Sultan, Jimmy Hendrix's Drummer. We also include icons and everyday citizens who represent Peace, Love & HOPE who we interviewed or existing video in the world. Please take a uplifting moment and go to www.woodstockforever.com and watch our sizzle reel and a rough cut of the movie. Our mission is to promote those living in Peace, Love & HOPE, or as we see it most of the world… or we would not be here!
We are all in life together and our motto is, All we are is what we are with each other.
July 4th, a day of FREEDOM, is our 21 Anniversary of our Good News. We share our Woodstock Forever: Peace, Love & HOPE with Richie Havens singing FREEDOM at the 1969 Woodstock event. FREEDOM is precious.
What is important to us is that you share your Good News in essence our FREEDOM with us at www.goodnewsplanet.TV or email me at paul.sladkus@goodnewsbroadcast.com and watch our 5,000 plus shows of people doing good for themselves and the world. That's our present, the past is history, the future is a mystery and NOW is the present, and if you spell NOW backwards you get WON! We are one and when we live as one, we have WON.
Have a great summer,
Paul Sladkus & Good News, Peace and Woodstock Team     212 647 1212