by Evelyn J. Mocbeichel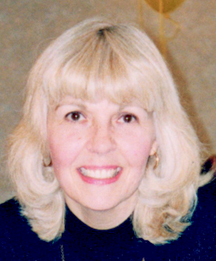 Is your child safely buckled into the car seat? Adults know the importance of wearing a seat belt while driving and making sure each passenger is also wearing one. However, how many of us give a closer look at the infant or child car seat we are using? Is the car seat you are using brand new, or has it been passed along to you from a relative or friend? When our third child arrived, we borrowed a car seat offered to us by a relative since it was much newer than the one we used for our first two children. I thought the seat was in excellent condition and would meet our needs. Now we know that exterior appearance is not all that matters when you install a used car seat for your child's safety.
Most of the time a piece of baby equipment that is borrowed, does not come with instructions or an assembly manual. The original carton is usually discarded, too. Therefore, there is no way a parent would know if all the pieces are properly attached to the car seat. If pieces are missing, then the seat cannot be correctly attached and installed to your car model. Is the latch behind the infant seat missing? Has the car seat been put together correctly? Maybe the car seat is older and has had too much wear and tear to be safe for your child. Some car seats have belts that are meant to stretch only one time in an accident. Perhaps the used seat you purchased at a tag sale was already in an accident and reached its safety capability according to its design. Each year there are new designs, with improved safety measures, offering the latest in technology to protect a small child in a collision. Older car seat models may not be the safest for your child and should be upgraded.
If the warranty is missing or expired, there would be no way the company can contact you in case there is a recall on the item. An infant seat purchased at a tag sale would not come with this warrantee. Nor would the seller know how to contact the buyer about any recall information, to relate this recall notice. If you are using a previously owned infant car seat, read the manufacturer's name on the seat. Go online to the company's site or call them directly, with the model name and number handy, and check if there are any recalls. Ask to have the instruction manual and assembly diagram mailed or downloaded to your email. This way you would see if the car seat has all the pieces attached to it and make sure it has been correctly put together. Your child's safety is at stake and whether the car seat protects the child in an accident is the parent's responsibility. Think twice about placing your child in a used car seat. Buying a new model might be the best investment you will ever make.
The National Safety Council and National Highway Traffic Safety Administration (http://www.nhtsa.gov/Safety/CPS) and other organizations have a nationwide toll-free hotline (1-866-SEAT-CHECK) that's (1-866-732-824325) dedicated exclusively to directing parents to local car seat inspection resources. Alternatively, you can use the Internet website, www.seatcheck.org, to complement the hotline. Vehicle crashes remain the number one killer of children. Yet, many parents do not even realize their child's safety seat may be installed incorrectly. It only takes a few minutes of your time to call to find out where you can get a free child safety seat inspection. This way you will be sure your child is safe every time he or she is riding in your car.