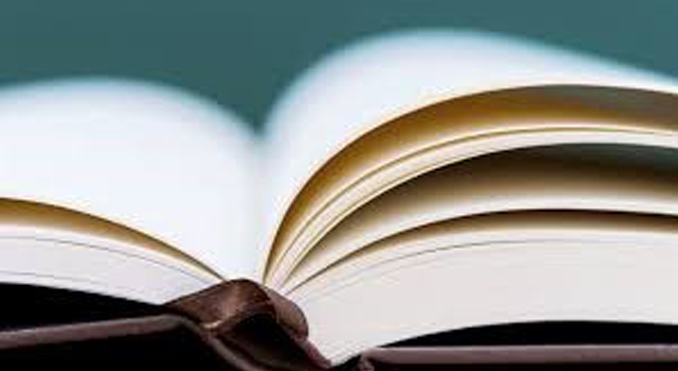 MITCH ALBOM
"The most precious thing you can give someone is your time, Chika, because you can never get it back. When you don't think about getting it back, you've given it in love."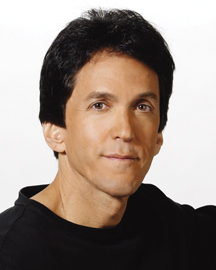 This quote is from Mich Albom's memoir Finding Chika: A Little Girl, an Earthquake, and the Making of a Family.
Mitch Albom is the type of author who puts it all out there- his fears, doubts, faith, love and life struggles. His works include heart wrenching memoirs and theologically based fiction and nonfiction. His creative storytelling invites the reader to explore the world through his eyes- critique it with your own skepticism or conviction, or just enjoy life from a new point of view.
Albom is an internationally renowned and best-selling author, journalist, screenwriter, playwright, radio and television broadcaster, and musician. His books have collectively sold more than 40 million copies worldwide, in 47 languages, and have been made into Emmy Award-winning television movies.
Tuesdays with Morrie is a title many people recognize. The all-time best-selling memoir is a magical story. Today, the book has sold 17 million copies in more than 50 editions around the world. I read Tuesdays with Morrie, and saw the movie, many years ago..
Morrie Schwartz, was the author's college professor and mentor from nearly twenty years prior to writing the book. Reconnecting in the last phase of Morrie's life, Mitch met with him on Tuesday's, as they did for class. The beautifully written memoir chronicles Mitch Albom's time spent with Morrie as he shared his lasting gift with the world:  one final class on 'lessons in how to live'
It's an inspiring and heartfelt story that should be read, or at least watched. Oprah Winfrey produced the film version of Tuesdays with Morrie in December 1999. It starred Jack Lemmon and Hank Azaria. The film won four Emmy awards, including best TV film, director, actor and supporting actor.
Only recently have I begun reading some of his books again, and I started with his latest.  Have you ever doubted or questioned your faith, or understanding of God [whomever that is for you]? The Stranger in the Lifeboat, released in 2021, will keep you thinking, wondering, theorizing, and reflecting.  With this story of hope and a struggle for survival at sea, Albom keeps us guessing until the end. The strange quiet man, who claims to be the Lord, antagonizes and/or supports the ten survivors floating in a lifeboat. What actually happened to cause the explosion of the Yacht they were on? Will the survivors be able to sustain life with limited supplies? And what about that guy, who says he's the Lord?
The story is narrated by Benji, one of the passengers, as he journals the events of the of their time at sea. The notebook is discovered a year later by Chief Inspector Jarty LeFleur, when the empty life raft washes up on the island of Montserrat. The Chief takes it upon himself to solve the mystery of what really happened.
Although this is a work of nonfiction, it triggers personal reflection. As I was reading, I was constantly creating theories as to the role of the strange man and the destiny of the ten other survivors. To me, a book that gets you to interact with, and be concerned about the characters, is well written.
Another book which evokes self-reflection into your faith and beliefs, is The First Phone Call from Heaven. I recently finished listening to it, and it was quite interesting. Imagine, the phone rings and on the other end is a loved one, who is dead! Do you think it's a hoax?  Wonder if this ever happened to anyone else? Or do you believe?
As the mystery unfolds, we follow young widower Sully Harden on his quest to expose what he has decided is a hoax. Through a number of unexpected twists, the small Minnesota town is turned on its side as the debate over the phone calls heighten.   Albom has a skill for exploring controversial issue of faith in a way that the reader- skeptical or not- can relate.
The final book I will write about is Finding Chika. Through this special book, Mitch Albom tells Chika the story of her life. It is a heartwarming way to deal with a difficult topic. I listened to the audio version, as Mitch himself retold her story; throughout the recording, there were original audio clips of he and his wife interacting with Chika.
Chika Jeune was born three days before the devastating earthquake that decimated Haiti in 2010. She spent her infancy in extreme poverty until her mother died giving birth to a baby brother. Eventually, Chika was brought to the Have Faith Haiti Mission & Orphanage that Mitch Albom operates in Port-au-Prince.
When Chika becomes sick, Mitch and his wife step in as guardians to help get her the necessary medical treatment. The rest of her short life is enriched by their devotion and love as she battles an incurable disease. Yet, she is able to live her best life, as witnessed through her upbeat spirit and strength. Mutual love bonds the small family, and Chika gives as much as to them, as she receives from them.
For the rest of his titles and more information, go to https://www.mitchalbom.com/.
In each issue of The Montauk Sun, I will have a book and /or author highlighted. However, I also welcome submissions from readers. So, if you have an author/book to recommend I'd love to hear about it. Or, do a short review and I'll add it to the column. If not, I'll just continue to share some of my favorites.  Please e-mail your ideas to mtksue@gmail.com.