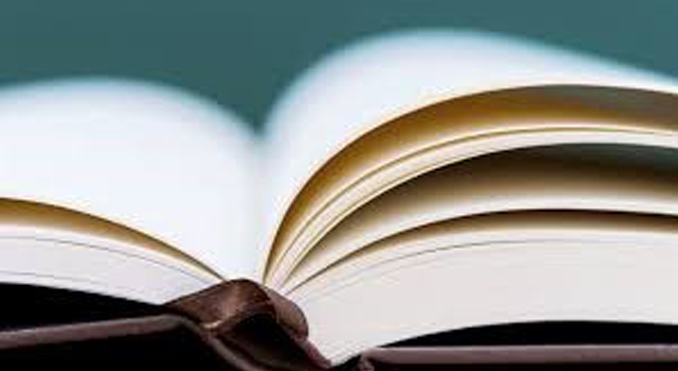 Emily St. John Mandel
I've read three of Emily St. John Mandel's books; Station Eleven, The Glass Hotel, and Sea of Tranquility. Each is based on pre and post effects of pandemics on civilizations. Although fiction, these novels create a 'what if' sense of intrigue while touching on current concerns. The Glass Hotel and Sea of Tranquility, also have a futuristic theme of time travel, and are connected with common characters.
Emily St. John Mandel has a distinctive writing style, often incorporating foreshadowing and flashbacks, which eventually come together to reveal character and plot connections. The result is an increase in reader anticipation and involvement in the action; which often had me reading till the wee-hours of the night.
Station Eleven follows a cast of characters, including Kristen Raymonde, who as a child witnesses the on-stage death of the lead actor. This is quickly followed by the arrival of a flue pandemic and within weeks, civilization as we know it came to an end.
Flash forward about twenty years, and Kristin is wandering the country between 'settlements' with a 'Traveling Symphony' -a small troupe of actors and musicians attempting to keep the arts alive in the desperate times of post-pandemic. When they encounter a prophet who has taken over an area called St. Deborah by the Water, the story takes a threatening twist, moving back and forth in time, and ultimately revealing strange twist of fate connections.
In The Glass Hotel, the central character is Vincent, a bartender at the Hotel Caiette, a five-star lodging on Vancouver Island. Her story is woven together with childhood scenes; including a best friend and her brother, through her unusual relationship with Jonathan Alkaitis. Vincent and Alkaitis have an 'arrangement' only they know about, for her to be his 'wife'. However, that's not the only charade he's involved in. His billion-dollar business is a scheme, and when it collapses, he not only destroys his life, it obliterates countless fortunes and devastates the lives of numerous friends.
Vincent, walks away into a new life as a chef on a container ship. Sounds crazy? Well, it is, and the pieces come together in the most unusual way; revealing a view of life- and the afterlife- which involves the search for love and meaning of life wrapped up in guilt, greed, and ultimately unintended consequences.
Although at times keeping the characters and timeline straight requires concentration, Mandel's storylines are intriguing. The Sea of Tranquility is no exception. It starts with Edwin St. Andrew, an eighteen-year-old, who is exiled from polite 1912 British Society and is on his way across the Atlantic. His encounter in the forest of the Canadian wilderness- suddenly hearing the notes of a violin echoing in an airship terminal—is an experience that shocks him, leaving him spellbound and questioning his sanity.
Two centuries later a famous writer named Olive Llewellyn whose home is in the Second Moon Colony, writes about a similar experience. In her best-selling pandemic novel Llewellyn includes a strange passage: a man plays his violin for change in the echoing corridor of an airship terminal as the trees of a forest rise around him.
The coincidences grow, as does the jumping to and from pre to post pandemic realities. Things begin to come together when time-travelers are investigating the unusual phenomenon in the North American wilderness- as noted at various stages in history. When Gaspery – Jacques Roberts is hired as a detective in the black-skied Night City to solve the mystery, you travel with him through time as he uncovers truths while also trying to do something extraordinary. Hang on for the ride.
Emily St. John Mandel lives in New York City and is the author of six novels. The Glass Hotel was selected by President Barack Obama as one of his favorite books of 2020, was shortlisted for the Scotiabank Giller Prize, has been translated into 23 languages. Station Eleven was a finalist for a National Book Award and the PEN/Faulkner Award, won the 2015 Arthur C. Clarke Award among other honors, has been translated into 36 languages, and aired as a limited series on HBO Max.
For more information go to her website: http://www.emilymandel.com/
In each issue of The Montauk Sun, I highlight a book and /or author. However, I also welcome submissions from readers. So, if you have an author/book to recommend I'd love to hear about it. Or, if you'd like to do a short review, I'll add it to the column. Please e-mail your ideas to mtksue@gmail.com.