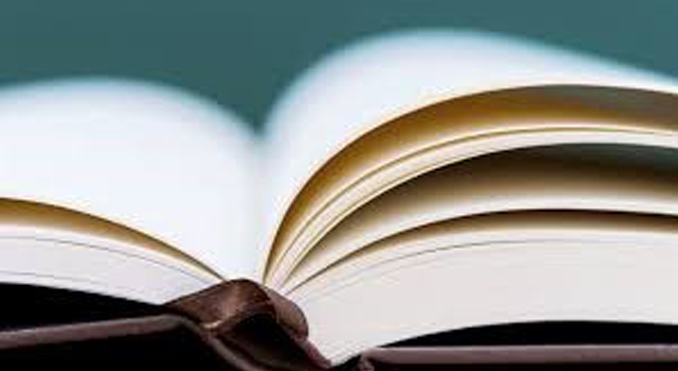 Marie Benedict       
A few weeks ago, I received an e-mail from a reader [Barbara] recommending The Personal Librarian by Marie Benedict and Victoria Christopher Murray. Intrigued by the description and being that historical fiction is my favorite genre, I thought I'd give it a try. Thanks to the advice of Barbara, I read one of my now favorite books. I've also started reading other books in her thematically connected series of historical novels.
The first of the series is, THE OTHER EINSTEIN which was published in 2016. It tells the tale of Albert Einstein's first wife, also a physicist, and the role she might have played in his work. The CARNEGIE'S MAID — released in January of 2018 – tells the story of another brilliant woman; a poor Irish immigrant who impersonated a lady's maid and worked for Mrs. Carnegie. Eventually, her ideas and influence, spurred Andrew Carnegie's transformation from ruthless industrialist into the world's first true philanthropist. In 2019 came THE ONLY WOMAN IN THE ROOM, the story of inventor Hedy Lamarr. Set during WWII, she kept a secret more shocking than her heritage or her marriage. She was a scientist with an idea that might help the country fight the Nazis and revolutionize modern communication…if anyone would listen to her. January 2020 brought, LADY CLEMENTINE, the story of the incredible Clementine Churchill.  THE MYSTERY OF MRS. CHRISTIE, published in December 2020, is a thrilling reconstruction of one of the most notorious events in literary history: Agatha Christie's 1926 mysterious 11-day disappearance.  Finally, her first co-written book with Victoria Christopher Murray, is THE PERSONAL LIBRARIAN, released in June 2021.
As stated in Marie's bio, "Her mission is to excavate from the past the most important, complex and fascinating women of history and bring them into the light of present-day where we can finally perceive the breadth of their contributions as well as the insights they bring to modern day issues."
As you can see, her mission is well on its way. I've read three so far, and am not only learning a lot about these incredible ladies, but am also enjoying Marie's storytelling style. Her ability to bring the characters to life evokes a blend of intrigue, concern, and compassion in the reader. Always wanting more, I didn't want to put it down.
The Personal Librarian depicts the life of a light skinned black girl, Belle Marion Greener, the daughter of Richard Greener, the first Black graduate of Harvard and a well-known advocate for equality. Determined that racial equality wasn't going to happen in her lifetime, Belle's mother, Genevieve Fleet, changed the course of the family's lives when she declared her family white in the 1905 NY State Census. As a result of her mother's actions, her parents separated.  Belle and her siblings stayed with their mother and began their journey as a light skinned black family living as white.
As Marie weaves the intertwining stories of JP Morgan and the re-named Belle da Costa Greene, we learn how this incredible woman evolved by creating a new image and building a career as an influential and powerful woman. Being hired by J. P. Morgan to curate a collection of rare manuscripts, books, and artwork for his newly built Pierpont Morgan Library was the beginning of a life of lies, resulting in her success in a man's world.
In The Other Einstein, Marie looks at the life of Alberts first wife Mileva Maric. Unfathomable now, how someone as brilliant as this woman was not given the recognition she deserves. Born in a time that societal opinion had little room for acceptance of successful women as well as the fact that her husband's successes overshadowed her contributions, Mileva's life was one of compromise and disappointment. Marie carefully crafts a story of possibilities; depicting their life as it could have been, considering both the setting of time and place, and other historical works and documents.
Carnegie's Maid, is an entertaining story of a mistaken identity ruse when Clara Kelly finds herself serving as a lady's maid in the household of Andrew Carnegie. The job requires skills she doesn't have, while working closely for the mistress who sternly rules her sons, her home, and her staff. However, Clara does have is a strong resolve and an uncanny ability with independent study and understanding of business.  As Andrew begins to rely on her input with business dealings, it's difficult for Clara not to let her guard down, especially when Andrew becomes something more than an employer.
Each of Marie Benedict's stories highlights the lives of impressive women, of which little is commonly known about their accomplishments. Although considered Historical Fiction, Benedict's research goes beyond her primary subject, into the events of the time period, as well as lives of those involved with the subject.
Her latest novel, HER HIDDEN GENIUS, which releases in January 2022, is about the British scientist Rosalind Franklin who discovered the structure of DNA and wins the Nobel Prize,
Also writing as Heather Terrell, Marie published these historical novels- The Chrysalis, The Map Thief, and Brigid of Kildare. ​Her novels have been translated into twenty-nine languages. For more information:  https://www.authormariebenedict.com/
---
In each issue of The Montauk Sun, I highlight a book and /or author. However, I also welcome submissions from readers. So, if you have an author/book to recommend I'd love to hear about it. Or, if you'd like to do a short review, I'll add it to the column. Please e-mail your ideas to mtksue@gmail.com