Book Clubs
Classics Book Club on Zoom: Candide by Voltaire
Thu, August 11, 4pm – 5pm
email cbalducci@montauklibrary.org for ZOOM link
Friends Book Club: Disappearing Earth by Julia Phillips
Sun, August 14, 1pm – 2pm
ARMCHAIR TRAVEL BOOK CLUB on ZOOM: In Patagonia, by Bruce Chatwin
Tue, August 16, 4pm – 5pm
email cbalducci@montauklibrary.org for ZOOM link
PROGRAMS for General Audiences
Book Talk: Maralyn Rittenour, author
THURSDAY'S CHILD: One Woman's Journey to Seven Continents
Friday July 29 @ 5pm
For anyone who has ever traveled extensively, or even just dreamed about it, the wonderful and unexpected journeys told in THURSDAY'S CHILD, will inspire the adventurer in all of us. Maralyn Rittenour, born in Ireland, traveled extensively throughout her life. Her career included jobs in publishing, MI6, the Scott Polar Institute and trade commissions for the governments of Ireland, UK, Hong Kong and Canada. Rittenour splits her time between NYC and East Hampton where she served as executive director of the East Hampton Historical Society. Her volunteer efforts include the Metropolitan Museum of Art, Fashion Group International, the Junior League of New York, the American Cancer Society, the Animal Rescue Fund of the Hamptons, and the Garden Club of East Hampton. Copies of her book will be available.
Concert: INSTRUMENTS OF THE PEOPLE
Francisco Roldan, guitar; Danny Mallon, percussions
Wednesday, August 3 @ 7pm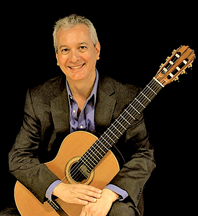 Instruments of the People encompasses the pairing of guitar and percussion in many parts of the world throughout the ages. Join us for this concert when internationally celebrated musicians, Roldán and Mallon showcase a variety of styles including Bambuco, Blues, Danza, Joropo, Porro, Tango and more! Their superb concert includes works by Landestoy, (Dominican Republic); Satie (France); Roldan (Columbia); Belinati (Brazil); Casseus (Haiti); Lauro (Venezuela); as well as composers from Spain: Rodrigo, Tarrega, Isaac Albeniez and Moreno-Torroba. Not to be missed!
Book Talk: Ellen Feldman, author
THE LIVING AND THE LOST
Friday August 5 @ 5pm
Ellen Feldman's nost recent book, The Living and the Lost, was the Official Selection for Long Island Reads 2022. Her riveting new novel is a story of love, survival and forgiveness when a young German Jewish woman returns to Allied Occupied Berlin to face the past and an unexpected future. A resident of East Hampton and NYC, Ms. Feldman's books include The Boy Who Loved Anne Frank and Paris Never Leaves You. Books will be available after the talk.
Conversation: JOE DELIA, composer, singer, storyteller
Friday, August 12 @ 5 pm

On Friday, August 12 at 5 pm at the Montauk Library, Joe Delia will be playing, singing, telling tales and showing film clips of his live performances and soundtracks. A multi-talented artist, He is best known for his outstanding original songs, especially "Under the Montauk Moon," Joe's amazing career includes acting, performing and arranging. A prolific and gifted composer of film and television scores, he is internationally celebrated for his work, particularly his collaborations with director Abel Ferrara on films such as King of New York, Bad Lieutenant, and The Body Snatchers.
As a performer, Joe Delia is famous for his blazing blues piano onstage as the lead vocalist and keyboardist of the blues rock band, Joe Delia & Thieves. (His recordings include two gold records and one platinum, so far.) When he performs locally with Joe Delia & Thieves or with Klyph Black in Joe & Klyph's Excellent Jam, he is often joined by top East End musicians. Joe lives year round in Montauk with his wife, PJ, who grew up in Camp Hero and Ditch Plains.
Starting out as a teenager as the voice of one of the first Muppets on TV, Delia was soon signed to RCA Records. From that point on, he found success in NYC writing, producing, and playing with artists such as Dusty Springfield, Pat Benatar, Stanley Turrentine, Freddie Hubbard, and Phoebe Snow. He also performed live on stage with Bruce Springsteen, Keith Richards, Dave Edmunds, and many more. Delia is known internationally as the composer of musical scores for over 50 feature films. including a number of films directed by Abel Ferrara such as The King of New York, Ms.45, The Blackout, etc. (David Bowie regarded Joe's music for Ms.45 as one of his top five film scores). His music can be heard on a number of programs televised on PBS, NOVA, Warner Brothers, NBC, and Discover. In September, Delia will be walking the red carpet at the Venice Film Festival with Shia LaBeouf, Asia Argento, and Abel Ferrara when they present Ferrara's new film, Padre Pio.
Performance: Teatrino Giullare, puppetry & masks
DANTE'S MONSTERS
Wednesday, August 17 @ 7 pm
for information call 631-668-3377
montauklibrary.org/calendar
Concert: LITQ – The Long Island Tuba Quartet
OUT OF HIBERNATION
Friday, August 19 @ 5pm
An impressive and memorable concert of light classics, marches, show tunes, jazz and rock with schtick. A blast for the whole family!
Concert: Jordan Shapiro & Alex Harvey
SHINBONE ALLEY
Wednesday, August 24 @ 7pm
Sea shanties, whaling ballads.
Book Talk: Kay Tobler Liss, author
THE LAST RESORT
Friday, August 26 @ 5 pm
The Last Resort is a novel that centers around the experiences of a Manhattan attorney who retreats to Eastern Long Island, where a surfer, a fisherman, and a Native American woman give him a new purpose in life. Kay Tobler Liss worked for newspapers and magazines in New York for many decades. In the East End, she was managing editor of The Shelter Island Reporter. A former resident of Montauk, Kay lives in Maine where she has been active in environmental and social justice organizations. Copies of her book will be available.