September Birthdays
In spite of COVID-19 pandemic, Montauk was blessed with a beautiful summer weather and hopefully the cooler days and golden colors that Fall brings will be just as nice.
September birthday celebrants are Christine Herbert, Iris Schneider, Vincent  Grimes and Jawahir (Jay) Jairam. I am sure their preference is to see each other soon to play bingo, cards, dominoes, mahjong or take meditation, wellness and chair yoga exercises.  Until then, here's wishing many more birthdays for Chrissy, Iris, Vinnie and Jay.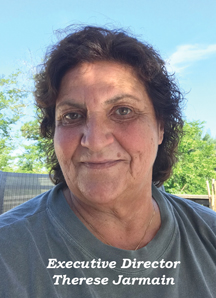 Congratulations to volunteer Therese Jarmain for accepting the Executive Director position. Thank you Sharon Sennefelder for all you've done for the past two years and especially for your decorating expertise in making the Center more cheerful.
The Senior Nutrition Center is still closed until further notice. Thanks to the East Hampton Town volunteers who deliver meals directly to the seniors at home, few go hungry and are grateful for their services during these trying times.
For those who are at least 60 years young and need more information, kindly call Therese at 631 668 1023 or e-mail her at mtksencenter@gmail.com or call Human Services Director of East Hampton Senior Center Diane Patrizio at 631 329 6939 from Monday to Friday from 8:30am to 4:30pm.