by Sue Giustino
Don't wait for the last minute!
The holidays are just around the corner and Winick Fine Jewelry has the special something for your someone special.
What gift could be more meaningful than a beautiful piece of jewelry that you have chosen or created for your special person?
Winick Fine Jewelry is located right here in Montauk. Richie, Sandra, Ann and Iza are ready to help you with your holiday shopping for the perfect gift. Since perfection can sometimes take a little time, it helps to make an appointment. But you are also welcome to just drop on by the store.
Richie has been advising clients for over forty years and possesses the special gift of making your shopping experience fun and easy as he divines your special someone's style, whether it be classic, trendy, or modern in yellow or white gold jewelry? When in doubt, they always suggest going with the eternal winners like diamond stud earrings, a diamond pendant or a diamond tennis bracelet.
The other options are endless from redesigning an old family heirloom piece to exchange for a new gold paperclip necklace to converting a piece that never leaves the jewelry box for the new celestial diamond pendants- Find your sun, moon or the stars at Winick Fine Jewelry's expansive selection of diamond rings of every shape and size, earrings, necklaces, bracelets, watches and gold chains…for men and women and most importantly they offer the best prices on the East End.
Richie will tell you that the holidays are a great time to get engaged. It worked for him. He proposed to his wife 22 years ago right here in Montauk. Is there a better way to express your love?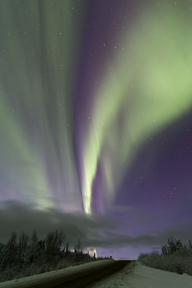 In addition to jewelry, Winick Fine Jewelry periodically hosts fine art exhibitions by local artists, open to the community. For the upcoming holiday season, to celebrate Winick's new collection, the store will showcase stunning Celestial Night Photography from local photographer Richard Silver through their closing cocktail party on December 17th, 12pm-5pm.
Winick Fine Jewelry is located at 771 Montauk Highway and open Thursday through Sunday. Reach out to schedule an appointment either in Montauk or at the store in the Manhattan Diamond District, Manny Winick and Son 32 West 47th Street. Mobile: (917.853.9823) or Email:  rwinick@winickdiamonds.com