Photos by Debbie Tuma
Southampton Arts Center, at 25 Jobs Lane in Southampton, held a huge "Summerfest Gala" on September 1, to benefit their many programs, exhibitions, and events. It was held outside on their beautiful lawn, on a night of perfect weather, with a wrap-around bar and cocktails, and numerous tables of appetizers from many different local restaurants.  Then there was a gala sit-down dinner inside the center, followed by a late-night party on the lawn with drinks and dancing. A crowd of several hundred people attended, and this benefit honored Helena and Rob Vahradian, who received the 2022 Champion of the Arts Award.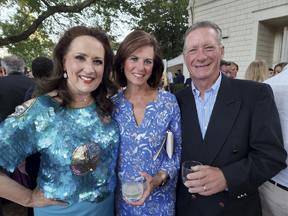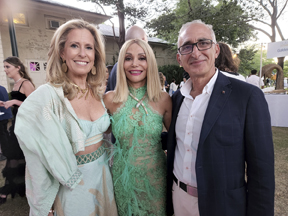 The Southampton Arts Center, formerly the Parrish Art Museum, is a year-round institution in Southampton Village, showcasing art, film, talks, live performances, wellness programs, kids programs, eco projects, and studio workshops.