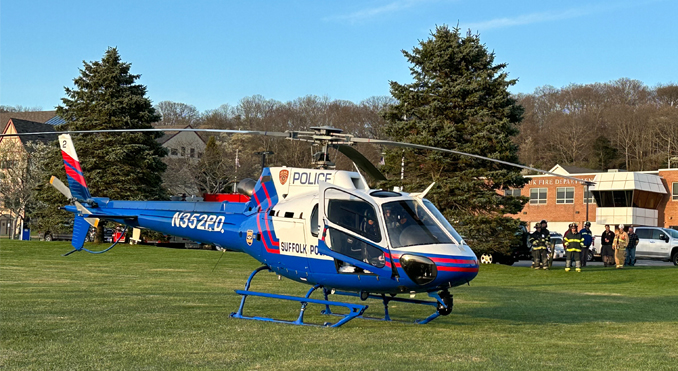 Photos by Richard Lewin Professional Photography (soniboy@aol.com)
Good day and welcome to this month's edition of Montauk Fire Department Corner. The weather is improving and our busy season will be upon us soon enough, so please keep aware of your surroundings when driving, walking or biking on our roadways.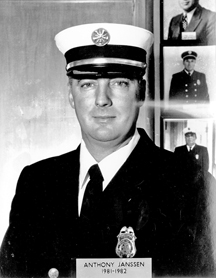 It is with deep regret that I announce the passing of Ex-Chief Tony Janssen. Tony was a thirty (30) year plus Member of the Montauk Fire Department. He was always an active Member of the Department, having served as Lieutenant and Captain of Company No. 1 and then ascending the ranks to serve as Second Assistant Chief, First Assistant Chief, and Chief of the Montauk Fire Department. We thank Tony for his service. On behalf of the Officers, men, and women of the Montauk Fire Department, I send our condolences to the Janssen family. Rest in Peace.
Members of the Montauk Volunteer Fire Department were recently recognized for their work in resuscitating two separate victims of cardiac arrest last summer. The first patient went into cardiac arrest at the Ocean Beach. Paramedic Robert Friedberg along with Ex-Chief Scott Snow were first on scene, finding a bystander performing CPR. Friedberg and Snow were joined by Montauk's paid ALS responder and the Ambulance crew. Members of all six Companies of the Montauk Fire Department (many of whom are already trained as both Firefighters and EMT's) participated in the rescue which included extricating the patient from the Ocean Beach to the ambulance. Members included: Richard F. White Jr., chauffer of the ambulance, Paramedic/Firefighter Thomas Barbieri and Donna Hitscherich, EMT's Lauren Chakraborty, Susan Farnham, Christopher Waterman, and Firefighter/EMT Fritz "Dutch" Riege, Dennis Sisco and Firefighters Michael Groen and Roberto Taveras. East Hampton Marine Patrol Officer Melanie Anderson and Montauk's paid ALS responder Ray Nirrengarten were also on scene. In a separate incident, Paramedic Robert Friedberg and Ex-Chief Scott Snow, along with EMT's Joyce Marino, Helen Turnbull and ambulance chauffer Mick Brosnan, were recognized for resuscitating a victim of cardiac arrest secondary to a drug overdose. Also assisting the Montauk Fire Department were Montauk's paid ALS responder Edward Lennon and East Hampton Town Police Officers Bradley Hughes and Tyler Gilbride.
In mid-April the Montauk Fire Department held a helicopter drill in cooperation with Suffolk County Police Department Aviation. The Suffolk Aviation unit Pilot John Vahey, Co-Pilot Rich Davin and Medic Veronica Urbom were extremely informative. The purpose of the drill was to familiarize our Members with safe operation around these aircraft, and to review proper loading procedures. John and his crew instructed our Department about systems available to extinguish a fire within the aircraft itself. They gave special attention to the protocols for safely loading victims into the helicopters.
As I am sure you are aware, Suffolk Aviation is a lifeline for Eastern Long Island EMS when transporting seriously injured patients from Montauk to Stony Brook hospital, 70 miles away. Our EMS and Firefighter personnel have frequently interacted with Suffolk Aviation during the course of the year, making this training critical. It presented an opportunity to train in a safe environment without time constraints. It also provided our personnel an opportunity to hone their own safety protocols around aircraft, enabling us to maximize our service to the community of Montauk. The aviation unit is an asset to all of Suffolk County, and is a key component in saving lives on the East End. Thank you to Suffolk County Police Department Aviation Unit for this training opportunity.
That's it for this month's edition of Montauk Fire Department Corner. Please enjoy a safe and fun Memorial Day weekend, and we'll see you next month.
         ~ Ken Glogg, Chief, Montauk Fire Department
https://www.montaukfiredistrict.org/