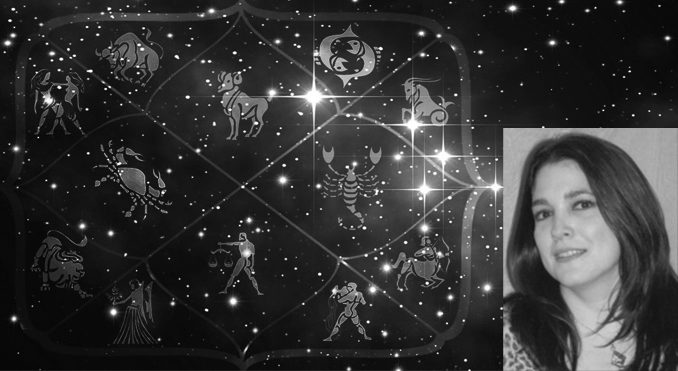 There will be a Full Moon on March 7, 2023, and it will be in Virgo. A full Moon is a pinnacle time culmination of things that we started at the new Moon in February. This will be a very emotional period with romance in the air! Possibly a "spring fling!" Everyone will need to focus and balance everyday occurrences, work life, and self-health practices are featured.
There will be a New Moon on March 21, 2023. This New Moon in Aries starts the beginning of a new period in all our lives. The Pisces New Moon cycle ends, and the Aries New Moon cycle begins. Use this time to set your intentions! Go big or go home! The New Moon in Aries is a powerful time to achieve our goals and ambitions because of its fiery energy (fire sign). Try new things and be as innovative as possible to push your limits! Aries is the first sign of the zodiac. Use is the first sign of being a leader and at the forefront of innovation. Something new and fresh.

Pisces (February 20 – March 20) — Happy birthday, Pisces! If you're feeling overwhelmed as the week begins, try to take it easy. This might not be the best time for anything spontaneous. Instead, be creative and have fun right where you are. Midweek brings opportunities for motivated excursions and some unexpected entertainment. Over the weekend, you're best off making unaccompanied travel plans. You could use some time to yourself. Other people's competing agendas could become a hassle. Taking a break for mental health is a good idea.

Aries (March 21 – April 20) — Your intuition is strong. Trust yourself more. Your intuition can guide you to extraordinary places. For example, a special someone is more interested in you than you may be aware. Could you pay attention to their subtle hints? Jealous friends may not understand your relationship with that person. Do not dwell on that, and go with your instincts.

Taurus (April 21 – May 21) — Focus on the big picture, not just the here and now. Learn to set personal boundary limits with coworkers. Use your creativity and turn it into something useful. Wishes and dreams can come true as long as you think positively. When it comes to business and finances, friend or not, remember to get it in writing.
Gemini (May 22 – June 21) — Learning to set limits for the next couple of weeks is necessary. At work, try a joint project. You will be well appreciated and financially compensated for your efforts. Focus on the big picture, not just on the here and now. Please keep your thoughts straight, take your creativity, and turn it into something useful. Do not settle. Make time for hobbies and exercise regimes. It would be best if you learned to depend on yourself. New love will bloom, and you will finally recognize a key person in your life.

Cancer (June 22 – July 22) — By midmonth, you'll feel closer to a family member than you have. A deep conversation will relieve some weight from your shoulders; your family is more than willing to carry that burden for you. So on Saturday, get your mind off the heavy stuff. Go shopping. There are deals to be had.

Leo (July 23 – August 23) — Knowing when to go forward or lay back is necessary at work. New management is coming in. Be cautious, and let them direct you. Others will cause friction, putting them in a bad light. But, on the other hand, you will be deemed a valuable asset as a team player.
Virgo (August 24 – September 22) — Try making the most of your energy. Your responsibilities at work seem to explode. You are being prepared for a promotion so. Give this event some reasonable time to develop, and you will be pleased with the outcome. It will be felt immediately. It is also time to adjust your point of view towards your personal goals.

Libra (September 23 – October 22) — The more feeling you put into the job, the more you will enjoy being there. Taking the initiative is suitable for your love life. Create your style, though, as far as love. Flirting is a good start. Being flirtatious is more exciting and helps to build romantic tension. Let your romantic interest think of you for a while. Finances also need attention.

Scorpio (October 23 – November 21) — Work on your energy levels for a good comeback during a meeting. Be proud of your handiwork and quick thinking. Encouraging other employees around you helps to boost their confidence. In the long run, it will improve productivity and the current work environment. Keeping secrets will draw people into your realm; it could help your career. Your present employers need your knowledge and your ability to keep work matters at work. Being tight-lipped and not a person who gossips is critical.

Sagittarius (November 22 – December 22) — You tend to be creative and intuitive. You are also very comfortable performing in front of others. Springtime brings many changes to all. Your career takes off over the next couple of weeks. You have endless possibilities as long as you are willing to take risks. Focus on originality and your artistic ability. Be ready for travel at a moment's notice. Household projects develop into fun projects. Creating a new look is far easier than you think. If making home improvements, double-check facts first. Try not to spend needlessly.
Capricorn (December 22 – January 20) — Try not to take your life for granted. Your personal life is going well, along with your career. Enjoy this time, and continue to plan and go forward. Do not let your impulsive nature manipulate your spending habits. Continue to save for rainy days; you will be glad you did.

Aquarius (January 21 – February 19) — Opportunities may arise from those you work with. You both seem to be on different pages, but with patience and tact, you can find common ground and make things work. Over the next couple of weeks, work and personal situations may seem to go in slow motion and seem forced. Just be patient and map out your objectives. This will help you get through this sluggish time.
__________________________________________
Please contact Francine Tesler Psychic Medium Medical Intuitive for an appointment in her office:
220 King St., Chappaqua, NY • www.FrancineTesler.com • (914) 469-6693 • FranFuture@aol.com