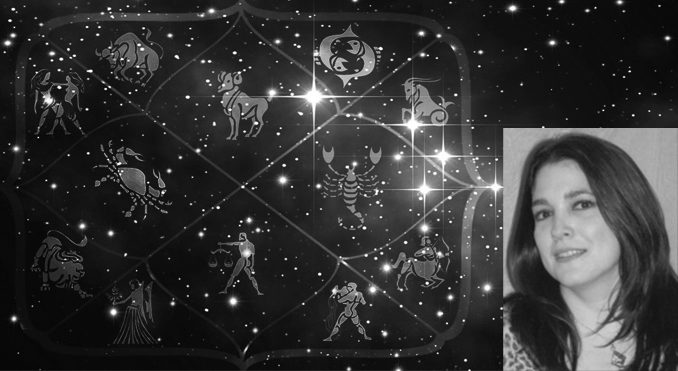 November 2022
This month significant changes and impressive transformations will be happening for all. These changes will occur in a blink of an eye. This month, we all should avoid unnecessary risk-taking. Instead, review our priorities and objectives for the New Year. Everyone will have to deal with unpredictable situations. Everyone's focus will be on rebirth and new beginnings.
There will be a Full Moon on November 8. This Full Moon will be a Lunar Eclipse in Taurus. Everyone will have to learn to accept the transformation that is happening. We all have to push forward and not be complacent. If something is not working, find a new path to move forward. November's full moon features the beginning of the end, symbolically and literally. Usually, Eclipses bring out what is hidden, positive or negative, and have lasting effects 3-6 months after. Usually, whatever is supposed to end happens after an Eclipse. Avoid elective surgical procedures during this Full Moon!
November's full moon is commonly called the Beaver Moon, also the Full Mourning Moon. During this month, beavers were busy constructing dams, which was an excellent time to gather their fur. Taking the time to self-reflect and let go. Look back on the past year and take stock of your desires and ambitions. Do a winter clearing out in your living space and work environments. This clearing out also is emotional baggage we all need to clear out. Take the time to grieve and let go of anything-this includes people that do not serve our souls, use this time to cleanse to allow moving forward.
There will be a New Moon on November 23 in Sagittarius. The New Moon in Sagittarius is the beginning of a new cycle. New Moons represent new beginnings. New Moons are a time to set forth our intentions (goals and wishes) in all aspects of our lives. As we move forward, we can focus on goals and our choices for the New Year and make them happen!

Scorpio (October 23 – November 21) — Happy birthday, Scorpio! You will be very busy with career demands. You will handle your new responsibilities with ease. However, there are critical trends in terms of commitment. Single people around you are focused on marriage. There seem to be a lot of emotional undertones between you and your partner. Try making more time for one another and resolving communication issues.

Sagittarius (November 22 – December 22) — Be careful not to splurge financially. You may experience financial setbacks and need an extra cushion to help later. However, do not let these things depress you; this is only a short-term setback, and you will never bounce back.
Capricorn (December 22 – January 20) — You may find yourself in the spotlight over the next few months. Take advantage of this time and accept the attention gracefully. A business opportunity could lead to a promising new relationship and financial gains.

Aquarius (January 21 – February 19) — Your intelligent approach will help you to accomplish many projects as we advance. Consider starting some business ventures as soon as you get yourself organized financially. Your verbal wit and good organizational abilities impress many. Your lover has some news to discuss with you. Consider breaking out the champagne. Enjoy the warm moments.

Pisces (February 20 – March 20) — Try not to be too quick to say yes or no. Be receptive to new possibilities. You can encounter excellent new relationships if you are in the right place at the right time. Follow your instincts. Your skills will accomplish what many cannot. Set a goal that is reasonably attainable at work.

Aries (March 21 – April 20) — You spend too much time making other people happy. Use the next couple of weeks to make yourself comfortable. If you need to make changes, then plan to do them. You will succeed with minimal fuss if you act quickly and aren't influenced by what others say. Ultimately you are the person who has to deal with their decisions and their consequences.

Taurus (April 21 – May 21) — You may feel more stressed out than usual. Let an understanding loved one soothe your soul. Let your mate take the lead when making plans. You might be pleasantly surprised. You tend to be very romantic and do not stop thinking about slowing down. You need to move on and leave the past behind you. At work, use your verbal and writing skills to help you gain a financial advantage. There may be more than one way to arrive at the same place, so be flexible in attaining your objectives. It would be best if you had more zest in your life. Take the initiative to be spontaneous and get out and do things.
Gemini (May 22 – June 21) — You are in a particular phase to get things going. It is crucial to take stock of your life and your goals. Get rid of your clutter and get more organized. Use this window of opportunity for you. So use this time to make your wishes and dreams happen. Continue to follow your intuition in your love life. Make time for a more social life with friends and family.

Cancer (June 22 – July 22) — Try not to be ruled by your emotions and your zealous temperament. You have a creative nature that tends to make you react temperamentally. Take the time to listen to your head and not as much to your heart. Otherwise, you will continue to make your life difficult. Why work so hard if you can work smart instead?

Leo (July 23 – August 23) — Before you relocate or involve yourself in extreme activities, reconsider dramatic extremes. When in doubt, do nothing or go slowly. The fall to winter weather tends to make us a little melancholy, and sometimes we look in the wrong direction to lift our spirits. Instead, consider planning a small get-together with friends and family. Candles and marshmallow toasting with movies will help recharge you and elevate your mood.
Virgo (August 24 – September 22) — Avoid devoting your energy to any one person as far as romance is concerned. Make an effort to enlighten a coworker about office politics. A friend needs your advice about an unavailable person. Try not to make a quick judgment. Be understanding and help lay out their situation's positives and negatives.

Libra (September 23 – October 22) — Say what you mean, and follow through with what you do. All eyes are upon you at the office. You have leadership confidence, so others follow your lead. This nature will continue to help you in career advancements. A last-minute change of routine may lead to a financial opportunity. It would be best if you revamped your schedule to make room for new projects and power meetings. Leave some free time here and there to help you recharge your creative juices. Someone that you thought was unapproachable becomes available.
__________________________________________
Please call Francine Tesler Psychic Medium Medical Intuitive for an appointment in her office:
220 King Street • Chappaqua, NY • (914) 469-6693 • www.FrancineTesler.com