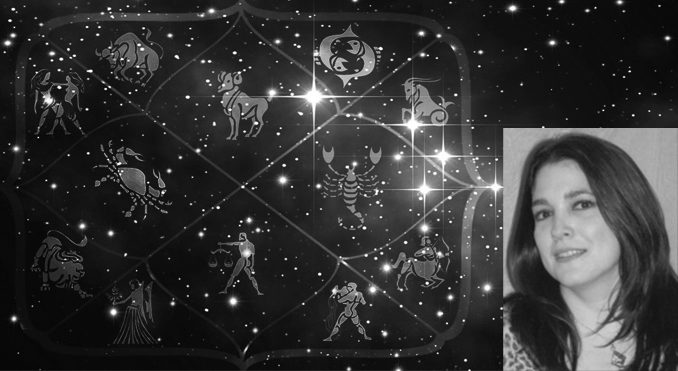 September 2020
On August 18th there was a New Moon, this activated the sign of Leo. This activation will  influence everyone in the first weeks of September. On September 2nd, a Full Moon happens in the sign of Pisces. This will bring a need to focus on spiritual and emotional, and physical needs. Do not neglect this focus, otherwise things could be topsy turvy. Mars will be going into retrograde on the 9th and will remain retrograde until November 13th,  in the sign of Aries. Mars energy can help set and manifest our goals and dreams. During the 2nd week of September we will all gain confidence in ourselves, and have a new outlet in life and have  hope again. We are more enlightened  and ready to share ourselves and what we've learned with others.There will be a New Moon September 17th in the sign of Virgo. This New Moon brings us opportunities to take charge of our lives. Special focus of reorganizing and getting more active. This is a fertile and productive time. Good time to focus on health, diet, exercise. We feel more competent, effective, and secure regarding our responsibilities during this period. Gradually, our long-term goals and plans become clearer.
Virgo (August 24 – September 22) —Happy birthday Virgo. You will shift gears and rebrand yourself as far as career is concerned. Focus should be on your emotions and well being this. Career growth happens automatically with success. After the 23rd, you will be focused on your romantic life. Singles  will have good prospects for getting into relationships before the 7th. You can find love with the help of Venus. Do not hurry to define your relationships. Financial instincts are very good and you can depend on your sixth sense to boost your finances. Planetary aspects are quite helpful for career prospects, but you have to work hard for your progress. Family members are supportive of ambitions. You can look forward to promotions and salary raises.
Libra (September 23 – October 22) —You will make your own destiny.  You have great  communication skills and focus on using that ability to redefine your objectives. You are looking for a partner who can match your wit and humor. Singles will be focused on socializing since being restricted the past few months. You may meet your future mate  with the help of friends during the last week of August. Normal health can be maintained with routine exercise and diet plans. You can increase your energy levels by exercise and try to stay dress free.  Your career will be a little unsettling this month as we go into the new normal. Your company is restructuring and focusing on working remotely. Do not worry about your job. Continue to put your best foot forward.
Scorpio (October 23 – November 21) —Relationships with colleagues or business partners could be difficult during the first week of the September. Mars will help you be more positive. There will be better romance with couples. Love can be found in social circles and  small gatherings. You are not only looking for a lover, but also a friend for life. Family finances will be excellent and the atmosphere will be quite cheerful. All these  aspects will help you to progress well in life. This will help you in achieving your targets easily. You can expect promotions and good financial benefits.
Sagittarius (November 22 – December 22) —Jupiter will be traveling through your sign. It will give you opportunities and support.However there will be quite a lot of temporary stress surrounding you at present. Professional interests and personal ambitions will be in focus this month. Singles will have plenty of opportunities to make love relationships. The last week of the month is particularly encouraging. You must take more interest in solving family problems and help children to progress in their academic activities. You will have the cooperation of colleagues and seniors in accomplishing your targets. Mercury is favorable for your career progress. The influence of Mars will make you more adventurous in financial matters.
Capricorn (December 22 – January 20) —You have great concentration skills and are practical. This makes you unstoppable because of your attention to details. You will have more vitality, enthusiasm, and charisma. Your common sense and humor will attract many. Couples can be impacted by professional obligations. You have to strike a balance between love, profession, and personal ambitions. Singles will be able to attract the opposite sex with their sex appeal. Capricorn people may fall in love at first sight and get into a steady partnership. Chronic ailments will create more problems if you are not careful about your health. Being proactive is key to staying healthy. A good fitness regime coupled with a healthy diet plan will help to some extent. Good aspects will bring money from unanticipated sources. The main source of money will be from your career. There may be some obstacles due to planetary retrograde, but it will not prevent the flow.
Aquarius (January 21 – February 19) —Enjoy whatever is going on in your life, but do try to keep a corner of your emotions anchored, because twice this month the planets are being teasingly naughty towards you. On the 9th your inner self may  influence you unwisely. Do not over the top with indulgences. Sept 21st  Venus and Neptune are at battle and could impede your judgment regarding the opposite sex. Try to stay grounded.Planet  aspects will help you to excel in banter and communications. You are able to get the cooperation of others as you are able to convince them easily.This will be fabulous this month for couples. Venus makes it highly romantic from the 7th to the 30th. Singles will be able to form relationships with compatible persons. Love will be found in strange places, such as medical centers or in meditation halls.
Pisces (February 20 – March 20) —This is a great time of year for you. Try to spend as much time with your partner, sharing what you have in common. Your personal aspirations and professional matters are coming to focus this month. Forget about domestic issues and emotional matters for the time being. This month's planet  influences make your career more pleasant with fewer challenges. Love will be blissful until mid month. Singles are helped by Mercury in forming love partnerships. You will have many relationships but will have problems in entering into a committed one. Try being more patient. Your disposition will be cheerful and optimistic. Take care of your diet and stick to a regular exercise routine.
Aries (March 21– April 20)— Professional affairs and personal desires will rule this month. Domestic concerns and emotional balance will be your focus in the beginning of the month. Mars will be influencing you on your home front. You will be more aggressive in your approach. You will feel very anxious at the beginning of the month and want to clear the air with a "loved one", wait until Sept 3rd or the 13th to lay everyone out. There will be conflicts that will impact you from Mars and other planets. Various aspects of life such as relationships, profession and family will have to be handled effectively and calmly with a planned agenda. The success depends on your planning.  Love can be enhanced if you are more attentive towards your mate. Single persons will have many romantic opportunities after the 7th. You will have the beneficial aspects of Mercury, Mars, and Venus. Love can be found in a cultural environment. Remember to use plenty of patience and tact required to maintain a pleasant atmosphere. Lawsuits will be settled in your favor that was delayed because of Corona.
Taurus (April 21– May 21)—Domestic life will be your focus this month to help you  attain harmony with your mate. Career life is important, but will be on the back burner. The influence of Jupiter will be beneficial for sales promotion and marketing activities. Married life can be improved by not being full of drama and communicating more about your wants and needs. Singles will have better opportunities until the end of the month finding potential love interests. Mars will help make relationships more passionate. Existing love partnerships may either end up in marriages or may dissolve. You can increase your income through imaginative ideas.
Gemini (May 22–  June 21) —Venus influences you to renovate and redecorate your house. Planet aspects will improve you emotionally. You will excel in communications of all sorts. Mars will ignite a heated element of sensuality after Sept 7th.  Venus influences will create a more romantic atmosphere after Sept 7th for couples. Single persons will be aided by Venus and the Sun will help to form romantic partnerships. Love can be found in new  social circles. The last week of the month is favorable. Good health is also the focus this month. Keep up the exercise regime and pay attention to your diet.
Cancer (June 22 – July 22) —Pay attention to your intuition. If it  is saying that this is the right thing to do, you should go along with it. Professional ventures are replaced by social and romantic aspirations. You will come in contact with influential people and this may improve your career prospects. You may have a tough time balancing domestic issues and personal ambitions with social and love relationships. Once you are successful, you will emerge as a stronger person. Career responsibilities may impede your romantic life after Sept 8th. However, things will work out the last week of the month for partnerships. Single persons are likely to get into established relationships this month. You may find love in the workplace with a senior person. A good fitness routine coupled with a good diet plan will help you to reduce health problems and maintain your health.
Leo (July 23 – August 23)—September  13th on will have many opportunities and accomplishments. There will be unexpected financial surprises. You will have to balance your financial objectives, social interests, and personal happiness.Another set of targets involves professional development, emotional happiness, and academic growth.your success depends on managing the various contradictions. You will have no problems being victorious. The relationships between committed couples will get better after Sept 23rd. Mars will create passion in all areas of relationships, whether single or committed a pivotal time for all. Do not forget about a good fitness and diet regime to improve your energy levels. Self-discipline plays an important role in your professional growth.There will be plenty of financial prospects and unexpected flow of money from various sources.
Please call Francine Tesler Psychic Medium Medical Intuitive for an appointment in her office:
220 King Street • Chappaqua, NY • (914) 469-6693 • www.FrancineTesler.com