by Sue Giustino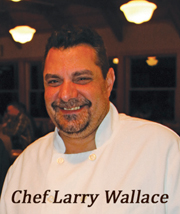 As with all dining establishments in Montauk, The Inlet Seafood on East Lake Dr. had to adapt to the new Covid regulations. Opening just for take-out early on, and eventually erecting a large tent in their yard at the edge of the inlet; offering alternative outdoor seating to accommodate their diners. Finally adding lesser capacity indoor seating in the bar and dining room, as well as on their upper outside decks.
From their boats to your table…that's what the Inlet Seafood offers at their picturesque location perched above the dunes overlooking the Montauk Inlet. It's somewhat like being in a glass enclosed tree-house perched above the Montauk Jetty, both the view and the food are memorable. From freshly prepared Sushi to numerous appetizers and main dishes consisting of choices from land and sea we can always count on the consistency of flavor and quality. Being owned and operated by a fishing family, the Inlet always offers fresh local catch brought in through the dock on property. As always Chef Larry Wallace, a master of culinary composition, continues to prepare his specialties; utilizing the fresh daily catch of their boats.
As a result, some type of fish is usually the way I go when eating at the Inlet. Whether enjoying the fresh Sushi, Scallops, Codfish and Chips, Montauk 1.5lb Lobster, or one of the many other menu or nightly special fish items, each selection is always fresh and cooked perfectly in a variety of ways.
Some of our favorite appetizers include: the steamed Edamame tossed in sea salt, Prince Edward Island Mussels with wine and garlic or marinara, crispy General Tao's Cauliflower tossed in a blended sweet/spicy sauce, Baked Whole Clams Oreganato topped with light crisp blend of spices and herbs. Another baked mollusk treat is their Baked Local Oysters. Smothered with blue cheese crumbles and panko, these whole oysters are bursting with flavor. For salad, my favorites are the Fried Calamari Salad with organic field greens, crispy wontons, shredded carrots, cherry tomatoes & scallions, and a sesame miso-ginger vinaigrette, or the Warm Sunflower Seed Crusted Goat Cheese Salad served over field greens with roasted red peppers and a light basil vinaigrette; just two of the many delightful salad choices.
The extensive Sushi/Sashimi, Nori, and Specialty Roll menu is sure to satisfy. The Inlet Roll is prepared without rice has crunchy, spicy Tuna, avocado on top, ponzu sauce & siracha –it's one of my favorites. Other fine choices include the light and flavorful Fire and Ice with spicy Tuna wrapped in a thin slice of Fluke sitting on a bed of Yuzu Citrus Sauce. The Goddess Roll is spicy scallop, avocado and jalapeno inside with yellowtail, tobiko and crunch on top is another wonderful choice. Finally, the Black Bird Roll offers contrasting textures from the crunchy shrimp tempura and tender pepper tuna on top, along with avocado, and Black Tobiko and Spicy Yuzu sauce. Each sushi menu selection is prepared to order with the freshest selection of fish.
The main dishes consist of an array of seafood, pasta, and poultry and beef; offering varied delicious combinations, appealing to many palates. I'll highlight a few. The Pan-Seared Sea Scallops which are simply seasoned, and served over a bed of rainbow Swiss chard & mashed sweet potatoes are one of our favorites. Although, the Pan-fried Cajun Seasoned Flounder in your choice of Flour Burrito or Corn Tacos served with black beans, tomato salsa, shredded lettuce and melted jack cheese, and topped with house-made guacamole & chipotle mayonnaise are also quite tasty. As for the pasta, you can personalize your penne, have lobster ravioli, or indulge in linguini. The Linguini with Clam Sauce is overflowing with locally-caught whole & chopped clams, served over a bed of linguine, with a choice of white wine & garlic or classic marinara sauce. While the Spicy Seafood Fra Diavalo is linguini covered with sautéed shrimp, calamari, clams & mussels, spicy marinara. Hard to choose? There's always sharing as an option.
Stepping away from the sea, one can choose from chicken, duck, steak, or hamburger. Half Long Island Duck is roasted to a fine crisp & served with grilled zucchini & roasted potatoes, with a light glaze of sweet chili hoisin sauce, if you enjoy duck it's worth a try. The Half Roasted Chicken, or Prime Sirloin or Ribeye steaks which are prepared to your desired temperature, come with a variety of sides. These along with a grilled Hamburger are sure to satisfy any meat lover.
If you have any room, be sure to ask about the desserts – they can vary. As the seasons change, look for dinner and/or cocktail specials. The fall inspired Pumpkin Martini is certainly a popular one.
The bar, hostess, and wait staff are always smiling and accommodating. So be sure stop by for an appetizer, lunch or dinner and be appreciative for all of their care, concern and service during these trying times. Check out the website for updates and the full menu on line ahead of your reservation. or give a call for changing fall hours and specials.
https://inletseafood.com/ • 631.668.4272