by Evelyn J. Mocbeichel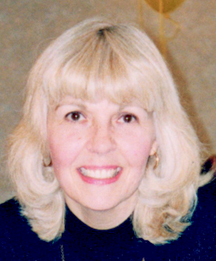 It's that time of year again when summer quickly fades away and thoughts turn to what's coming next on the East End scene. This year's Hampton International Film Festival (HIFF) is celebrating its 30th anniversary and something extra special is planned. HIFF will run as an expanded 10-day festival from October 7 through October 16, 2022, as a live and in-person event.  The Festival will also honor Emmy award winning actress, Mariska Hargitay with the 2022 Dick Cavett Artistic Champion Award. Passes and Packages go on sale beginning September 6, 2022 and run to October 7-16, 2022.
The Dick Cavett Artistic Champion Award was created in 2017 by Hamptons Film Chairman Emeritus Alec Baldwin. This award honors those in the creative arts who not only excel in their field, but who also support the arts and artists in other fields, such as education, related media, and other arts disciplines. Hargitay is best known for her role as Captain Olivia Benson in NBC's "Law & Order: Special Victims Unit," for which she won an Emmy Award for Outstanding Actress in a Drama in 2006. In addition to her decades-long career as an actor, Mariska Hargitay is a fierce advocate and activist. In 2004, Hargitay founded the Joyful Heart Foundation, a nationwide non-profit, to support and advocate for survivors of sexual assault, domestic violence and child abuse. Most recently, she was named a Woman of the Year by Glamour Magazine. Previous recipients of the Dick Cavett Artistic Champion Award include Cavett, Alan Alda, and Toni Ross, all incredible humanitarians and arts advocates. "We are so thrilled to be able to honor Mariska Hargitay at this year's anniversary," said HamptonsFilm Executive Director Anne Chaisson. "A role model for many across the globe for her acting career and her championing of causes around domestic violence, Mariska embodies everything the Dick Cavett Artistic Champion Award was created to represent. She is also a huge supporter of local Hamptons causes and we are lucky to have her as part of our community."
During HIFF there will also be world premiere screenings of January 6th, Pinball, The Man Who Saved the Game, A Radical Life, The Volcano, Rescue from Whakaari and locally shot, Who Invited Charlie. Spotlight films include Call Jane and EO to screen as part of Compassion, Justice and Animals Rights signature programs. Also included in this year's programming are World Cinema narrative and documentary sections. As part of this year's programming HIFF will host the the world premiere screenings of five films, including the locally shot WHO INVITED CHARLIE?, directed by Xavier Manrique, screening as both a Spotlight selection and as part of the Signature Program Views from Long Island section, supported by Suffolk County Film Commission. The feature, which was shot out East, stars Jordana Brewster, Adam Pally, and Reid Scott. One of the World Cinema Documentaries selections that sound intriguing is THE VOLCANO: RESCUE FROM WHAKAARI, directed by Rory Kennedy and distributed by Netflix. The film shares a minute-by-minute account of unsuspecting tourists caught in a tragic volcanic eruption while sightseeing on an island off New Zealand in 2019, and celebrates the survivors, as well as the everyday people who courageously came to their rescue. Having been in attendance back in 2017 when another of Rory Kennedy's directed films, Take Every Wave: The Life of Laird Hamilton, was shown here in Montauk at Gurney's Montauk Resort and Spa during the Summerdoc event, her work is engrossing and appealing.. Both the story telling, cinema photography and the life details of the star, surfing superstar, Laird Hamilton, was riveting throughout the entire film, with breathtaking water scenes that kept viewers on the edge of their seats.
"It is with great enthusiasm that we are able to once again welcome our film-loving community back to our theaters out East for the 30th anniversary of the festival," said David Nugent, HamptonsFilm Artistic Director. "With a diverse and robust selection of narrative and documentary films, we are excited to share unique, thrilling stories from this year's talented filmmakers. We feel so proud to play host to a number of World Premiere screenings, and are honored that these brilliant storytellers have chosen to screen their films for audiences for the first time here at HIFF."  For more information, please visit www.hamptonsfilmfest.org
HamptonsFilm, home of the Hamptons International Film Festival (HIFF), based in East Hampton on the Eastern End of Long Island, was founded in 1992 to celebrate the art of film and to introduce a unique and varied spectrum of international films and filmmakers to our audiences. A non-profit organization with year-round screenings of global narrative and documentary films, an annual Screenwriters Lab, a summer documentary showcase, and extensive educational initiatives, HamptonsFilm offers programs that enlighten, educate, and provide invaluable exposure for filmmakers, while also providing the East End of Long Island with an educational and cultural experience that enriches the lives of its citizens and contributes to the local economy. HIFF, celebrating its 30th anniversary this year, is an annual premiere film event in New York State with an intimate showcase of some of the year's best offerings in contemporary cinema from around the world. Awarding prizes to filmmakers in cash and goods and services of over $130,000 each year, with over $4.5 million awarded in competition funds and services over the past 29 years, our program continues to play an important role during awards season. For 12 consecutive years, through the 2021 awards season, HIFF screened the eventual Best Picture winner at the Oscars, making it the only festival in the world with this distinction. For more information, please visit www.hamptonsfilmfest.org.