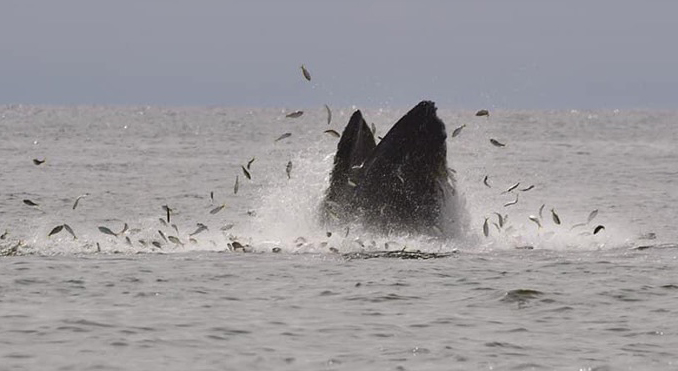 November 2020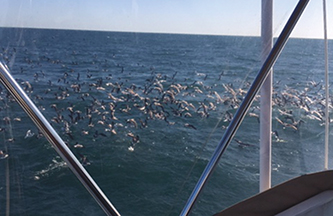 Good always seems to come through, even during the most trying times. Overall fishing this 2020 season has been nothing short of amazing!
The only fish that was late to the party were the Fluke, yes they finally showed up, but they were very finicky pretty much all season. Those who drilled it out and persevered during the season were rewarded with some really nice Fluke. One day they were off the Radar, the next day out on Rocky Hill, then down by Gurney's. Anglers that ventured out far to the windmills found some huge Fluke when the wind and tide was right, and thrown into the mix were some huge Black Sea Bass. Loads and loads of juvenile Fluke were all around the rips, so it's a good sign for seasons to come that the stocks are getting better.
Black Sea Bass and Porgy are still in full swing, but you have to go much further out to find them. They are on their way to the deeper waters for the on coming winter. Southeast of the windmills on any of the numerous rockpiles you'll find the Porgy and Sea Bass hiding and feeding, bulking up for the winter. Porgy size limit is 9 inches with a bag limit of 50 per person and Black Sea Bass size limit is 15 inches with a bag limit of 7 per person both open till Dec. 31st.
For the first time in quite a few years we actually are having a fall run of Striped Bass! They are all over stuffing themselves with Sand eels and Hog-nosed anchovies (white bait). Trolling umbrellas, Diamond Jigging, Bucktailing, all good ways to get in on the action. South side, Elbow, Slot, Great Eastern, Porgy Lump, Pollock Rip, Jones', Northbar, all good areas to cast out a line with almost instant results.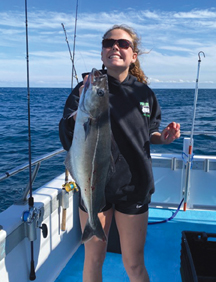 What is taking the spotlight now, and has been nothing short of excellent so far, is the Tautog (Blackfish). Size limit is 16 inches and the bag limit of 4 per person. Since the season opening on October 15th. that runs through December 22nd. The action has been non stop, with plenty of action and bag limits being reached quickly. Similar to the Black Sea Bass habitat, the Blackfish can be found on just about any good rockpile. Outer Shagwong and rockpiles around that area, Fisher's Island, Great eastern, Cerebus shoal, SW Ledge. Endless spots all around SW Ledge. Green crabs, Calico crabs, Hermit crabs is the bait of choice. It's full on right now at time of press, so go get em'!!!
The 2020 offshore season is wrapping up, with the pelagics moving south and west. More Tuna have been caught this season than in many years, definitely perfect timing for everyone getting out of the house for some fresh air and solid big game action.
The weather is holding out, so get out there and have some Fall Blitzing fun!
Be courteous to your fellow angler, operate your vessel responsibly, safety first always!!
~ Tight Lines, Captain Skip
www.adiosboat.com  •   www.facebook.com/adios.charters