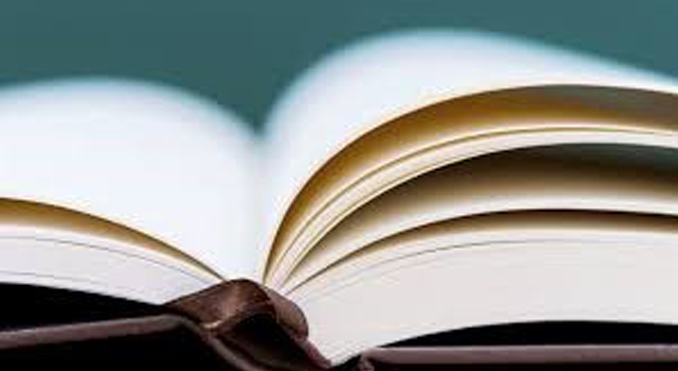 Joyce Maynard
Sometimes I get caught up in a book- usually because it's a topic I don't know a lot about – like historical fiction topics which shed a light beyond the historical topic and onto the people of a time period or historic event. Although not 100% factual, it brings the topic to a more personal level than when just reading history.  Other times, a topic hits home so hard that it makes it difficult to read, or on the other, hand entices me to keep reading to see another perspective.  Either way, if the author can get me involved with his or her writing style, along with the content, I'll keep reading.
Often, an author will use the same writing techniques, genre and/or style in all or most of their books- other times they vary widely. I always find it interesting to learn about the authors history, influences and whether or not they started out wanting to be a writer, found it along the way, or had a completely different career and evolved into authorship.
Lately, I've been listening to many books; while driving, walking, cleaning, cooking…In addition, I always have one at my bedside, to read when I can't sleep in the night, or for enjoying with my tea in the early morning. As a result, I've been moving through many books. Some I like, and other I love, and then I want to continue reading more form the author. These are the books and authors that I usually like to share in this column.
I can't recall how I found Count the Ways, but I'm glad I did. Since I tend to read historical fiction, memoirs, or fiction involving family/ friend/ relationships/ travel…, that's probably how I came across Joyce Maynard. After reading Count the Ways, I needed to read more of her books.
At thirteen, Joyce Maynard, a native of New Hampshire, began publishing her stories in magazines.   Her first national publication was in 1972 when she was in a freshman at Yale, her New York Times cover story, "An Eighteen-Year-Old Looks Back on Life".
That began her journey as a reporter and columnist for The New York Times, a syndicated newspaper columnist whose "Domestic Affairs" column appeared in over fifty papers nationwide, and as a regular contributor to NPR and national magazines including Vogue, The New York Times Magazine, and many more.
Joyce Maynard is the author of eighteen books, including the New York Times bestselling novel, Labor Day and To Die For (both adapted for film), Under the Influence, After Her, and the memoirs, At Home in the World and The Best of Us. In addition, she is a longtime performer with The Moth, a nonprofit organization that celebrates the commonality and diversity of human experience through the art and craft of true, personal storytelling.
I've read and enjoyed a number of her books- starting with Count the Ways. However, I'll save that one for last since it's her newest book.
 Labor Day is a story about a mother and her son Henry who struggle to deal with divorce, depression, and and a new step-mother and step-brother. On the Thursday before Labor Day, their lives are suddenly interrupted by a mysterious stranger who disrupts their lives like an unforecasted storm.
Over the next five days, Henry learns some valuable life lessons, including how to throw a baseball, the secret to perfect piecrust, the pain of jealousy and the power of betrayal, an understanding of real love, and the importance of putting others above ourselves.
As the theme of family is prominent in Maynard's writing, each book looks at different relationships and issues that develop. The Good Daughters is about friendships and family secrets. It's the story of two girls born on the same day in the same hospital, yet raised very differently. It's full of strange and unexpected twists of fate that ultimately shape the lives of the girls as well as their families.
Although also dealing with family matters, After Her, is a thriller, mystery and love story that takes place in Marin County, California, during the summer, 1979. Young women start turning up dead on the mountain behind the home of Rachel and her eleven-year-old sister, Patty, and their detective father is put in charge of finding the "Sunset Strangler."
This is a story that keeps you guessing, while also exploring the loss of innocence, and the bonds between sisters, and fathers and daughters. As the story unfolds, the killer isn't caught, and the lives of the girls and their father are altered forever. Years later, Rachel constructs a new strategy to smoke out the Sunset Strangler and vindicate her father- discovering more than she bargained for.
In The Cloud Chamber, Nate Chance and his little sister, Junie are living with their parents on their farm when the unthinkable happens. Their father is shot and taken away to the hospital. They can't see him or get answers from their mother or grandparents. The Cloud Chamber warms your heart and breaks it at the same time, as Nate works to discover why his father hasn't come home, and how he can get to see him.
His dad instilled in Nate a love of science, and the upcoming science fair may just be the answer to his problems. Nate has a plan, if he can just win first prize with his cloud chamber project, he'll get to go to the state finals a few towns away. Then, he'll be able to see his dad at the hospital where he's been locked away. With the help of his sister and friend Naomi, maybe the magic of the cloud chamber can bring the family together again.
I also read her memoir, The Best of Us. Maynard wrote about her life with Jim; whom she met in her late 50's and then married in 2011. She considered him her 'true partner', sharing special times together, but also continuing to live her life as an independent woman with her own schedule.  Then, just after their one-year wedding anniversary, Jim was diagnosed with pancreatic cancer. The nineteen months that followed, battling his illness together, was when she realized what she had. "Not until we learned of his illness, and we walked the path of that terrible struggle together, did I understand what it meant to be a couple- to be a true partner and to have one. I learned the full meaning of marriage only as mine was drawing to a close. I discovered what love was as mine departed the world."
Joyce writes this book from her heart- full of fond memories, and yet broken with the sadness of her loss. A heart-wrenching reflection of life, love, and a newly discovered self-awareness.
Her latest novel is Count the Ways, published by William Morrow in July, 2021.  It's a story that takes the reader on an intimate journey through the eyes of Eleanor; her marriage, children, trauma, bitterness, deception and divorce, love, and ultimately forgiveness.
Enjoying a carefree life on their New Hampshire farm, Eleanor and Cam along with their three children seem to have it all. A strong marriage, healthy children, and a beautiful home; surrounded by woods and just a short walk to a brook, waterfall and swimming hole. But, as in any marriage, there are always obstacles and bumps in the road. Yet until the day of the tragic event, their lives were pretty going relatively smoothly.
As the story unfolds, we become involved in the lives of the children as well. Their reactions to life changing events, and their transformations as they grow into adulthood, discovering themselves and their roll in their fractured family. While reading this book, I made personal connections with some of the events- evoking emotions, feelings, and self-reflection. Of course, it's a work of fiction, but Joyce's writing style and knowledge of interpersonal family issues created a view into life that, I believe, many readers could relate to as I did. Heartwarming, compassionate and heartbreaking- this book about holding on and letting go, was my favorite.
 Joyce Maynard is a fellow of the MacDowell Colony and Yaddo. Check her website  https://www.joycemaynard.com/  for more information about her books and workshop 'Write by the Lake', a week-long workshop on the art and craft of memoir, which is held every year since 2001 at Lake Atitlan, Guatemala. Currently, Joyce is working on a sequel to Count the Ways, which is tentatively scheduled for publication in 2024.