Betsy White, a long-time head of the Montauk Historical Society, was remembered lovingly by family and friends at a standing room-only service held at the Montauk Community Church on October 15. She died on October 10 in Southampton Hospital, after she had collapsed at a dinner held by the Historical Society in Montauk, and was rushed to the hospital by ambulance.
White, 76, was active as a long-time member of the church and also the Montauk Historical Society, where she served first as President for 20 years, and later as Vice-President. She was also a charter member of the Montauk Lighthouse Committee. She got the idea many years ago to start the gift shop at the lighthouse, which has grown to be a popular tourist attraction.
During the funeral service, Greg Donohue, another member of the Lighthouse Committee and Erosion Control expert there, credited Betsy as being "a beacon and a true Montauk matriarch." He said during their long friendship Betsy worked tirelessly to raise funds for the lighthouse and maintain its preservation.
In an unprecedented funeral moment, he pretended to answer his cell phone and take a call from "Moses," faking a conversation about Betsy and how she was doing in heaven. "I'll bet she is already sitting at the front desk," Donohue smiled, as he talked about her take-charge manner in getting things done.
Pastor Bill Hoffman, who commented that Donohue should "put Moses on speaker phone," adding some more levity to the service, also remembered Betsy as being "fiercely independent, stubborn, strong willed and passionate."
He cited times that he would run into her at the Montauk Post Office, where she would love to talk at length, and where she refused any help to get around, despite her physical challenges.
Betsy's son, Rick White, lovingly recalled memories of how his mother was involved in all her children's activities, from teaching them to ride bikes, to making all their Halloween costumes, to baking brownies.
"While she was no iron chef, my mother was a genius with toast—she could make it with eggs, cheese, and a million other things," he said. He also praised his mother's strength and perseverance in dealing with hip and knee problems, and surviving cancer.
"She never let her kids know how scared she was," said Rick White. "Even when she was in pain, she never missed a dance recital or a game. She loved Music For Montauk, the Montauk Coffee House, and the lighthouse was her life. She loved their in-house "Beacon Newspaper" and selling ads for it."
Despite her afflictions, Betsy traveled to many countries with the Montauk Travel Group. At a reception held later at East by Northeast Restaurant in Montauk, and also at the wake, held at Yardley & Pino Funeral Home in East Hampton, were billboards of framed photos of Betsy on a camel in Egypt, at the Taj Mahal, in the Alps, on cruise ships, in a Moroccan tent, and at beaches, all around the world.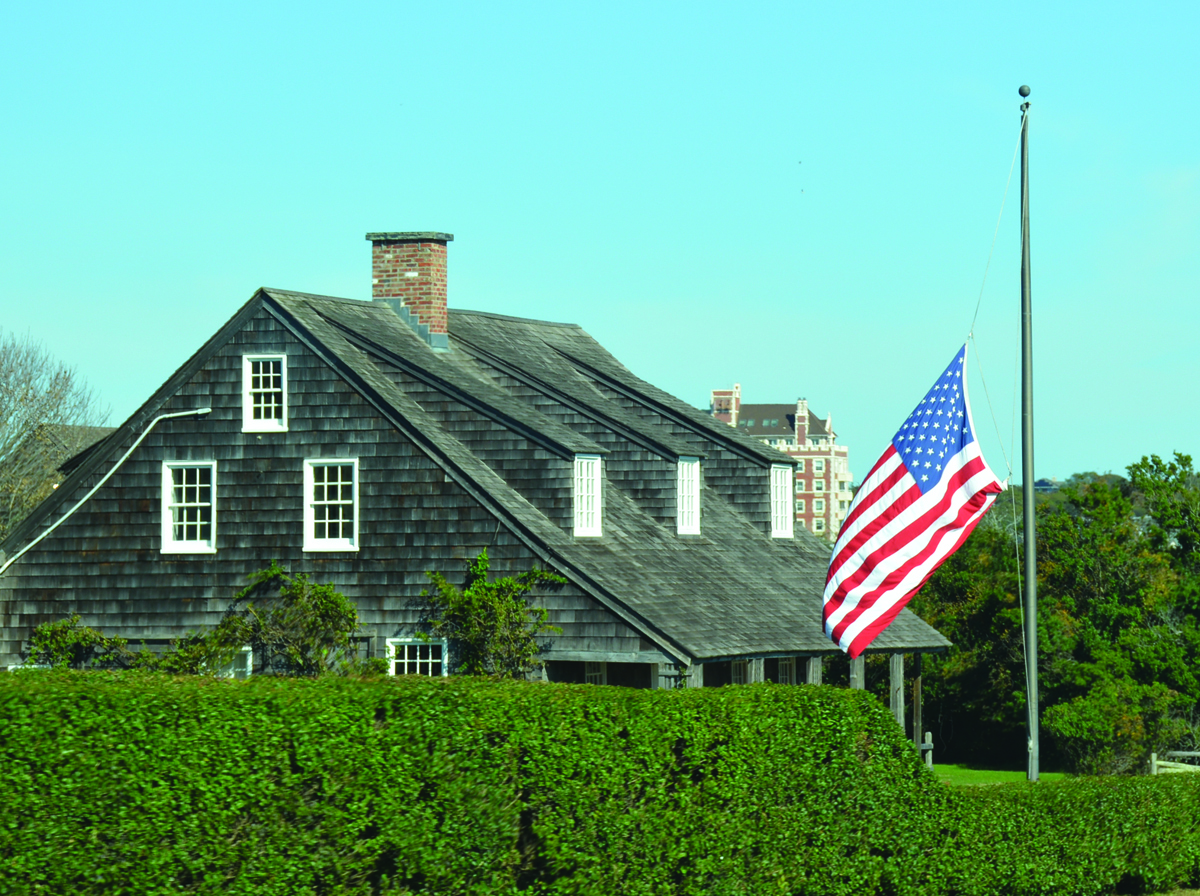 Elizabeth Lee White, better known as "Betsy," was born in Detroit, to Lester Lee and Elizabeth Harris. She graduated from Redforfd High School in Detroit and later from the University of Florida, where she met Audrey Grimes of Montauk. The two of them came to Montauk to work at the Montauk Manor, and Betsy met her former husband, Dick White that summer of 1961. They married in 1963, and later divorced in 1991.They owned White's Liquor Store, and lived above it, with their three children: Lee, Rick and Heather. Betsy also taught at Montauk Public School from 1964-1966.
Betsy White is survived by her three children and six grandchildren. She was buried at Cedar Lawn Cemetery in East Hampton.
Memorial donations may be made to either the Montauk Lighthouse or the Montauk Community Church, in her memory.