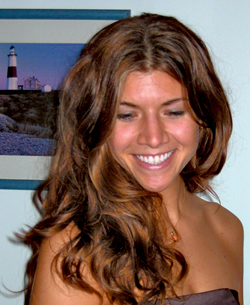 California Dreaming it's not…but surfing in the east in the winter does have redeeming qualities. A less crowded line-up, neoprene makes you stronger, you are surfing year-round, and sunny, warm days without wind can be pure magic. The essentials needed to surf through the coldest months do their best to help you have fun and distract you from noticing you are paddling out on a cloudy day in winter.
Gear: Top priority is a proper wetsuit, gloves, and booties, that are in good condition and that still fit. Older neoprene not meticulously cared for is easy to replace, with technology constantly improving for comfort and durability. We love the 5/4 from Isurus, and Cleanline Surf has extensive options for the best accessories. If you have a detachable hood, you can eek out more time in your 4/3 before transitioning to what will feel like a neoprene straight jacket. It will determine if you are in the water for thirty minutes or a few hours if you are toasty.
Cold Water Wax: Yes, it matters if you use the softer cold-water wax that is still pliable in the icy water. While the warm water wax is meant to stay on your board in the heat, cold water wax is best applied (and reapplied) where you grip the board the most. It is hard enough surfing in rubber mittens, so make the surface of your board a bit friendlier.
Custom Ear Plugs: Not enough can be said about chilly east coast water and wind and protecting those ear drums and inner ear bones. Be preventative and efficient with ear plugs molded for YOUR ears. They are usually cute and colorful, with you as the designer. You may even find them useful for flights and concerts when you are not in the water.
A Plan: Yes, surfing is spontaneous when you check the cams or drive up to the beach to see for yourself if the reports are accurate. You never know what the day will bring or if you will have a session on any given morning. So have your routine ready. We see buckets with hot water, accessories for sliding in and out of wetsuits, changing robes, water bottles for sandy feet, thermoses for the illusion of warmth. Whatever your system is, streamline it and be ready. Post surf rituals are just as important. Jumping in a hot tub, coconut oil for the skin, rinsing the salt from your gear and car, anything to feel rewarded for the effort it took to paddle out in the first place.
A Positive Attitude: Is that smoke from the chimney nearby? Snow on the beach or ice on the jetty? Are you one of the few cars in the parking lot? Embrace the special experience of playing in the sea during the winter in a place where it is cold. Likely you are not booking trips to chilly surf destinations, so save your travel for the South Pacific and enjoy the beauty and the polar-plunge-esque accomplishment you will feel after a session.
Keep your fitness going to supplement the transition into all that neoprene, when you are not in the water it is essential to stay strong and get more out of your surfing. Staying consistent and a commitment to go in more often than you are comfortable will raise your skill set for when the gear starts to peel off. Dropping into a trip to the Maldives and surfing in the summer will be that much easier and liberating, minus the solitude.