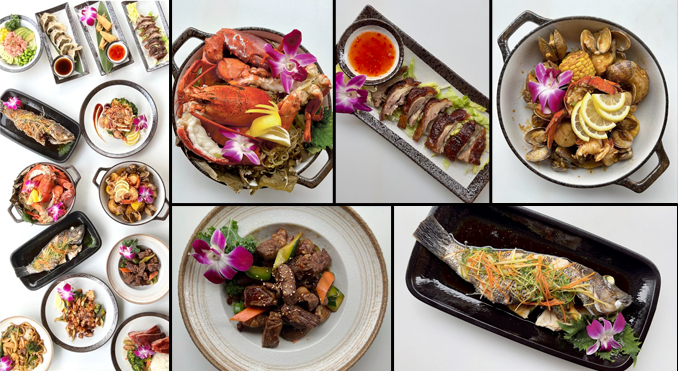 by Sue Giustino
After a soft opening for St. Patrick's weekend, "Street Food" will now be open with limited hours…expanding as the season progresses.
We enjoyed the Friends and Family evening there with an array of delicious Asian dishes including sautéed scallops and chicken and beef with fresh veggies. However, that was just a few of the culinary delights. Fluke, Yellow Tail Tuna, and Salmon Sashimi, Garlic Edamame, Veggie Dumplings, Ginger Lobster, Steamed Whole Fish, Cajun Seafood, Lobster with Bean Noodles…the list goes on and on.
This culinary destination is a splendid addition to the variety of dining choices in Montauk. Be sure to stop in [previous 'Circle Burger' location] and enjoy a cocktail and tasty treat at the spacious bar, or in the open dining area.
For exact hours call 631-238-5653.
58 South Erie St., Montauk     www.mtkstreetfood.com