Surfing with Isurus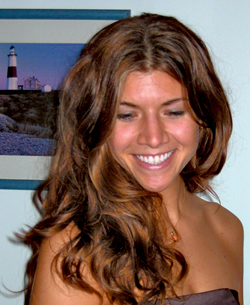 Birds are chirping, the sun sets later, you may even be (prematurely) wearing flip-flops in April just to usher the spring in faster. Yet the water is still cold when you surf. Some may argue this is the coldest time of the year for surfing, mainly because we expect the water temperature to mirror the anticipation of warmer weather on the horizon. The secret is patience. And a great wetsuit.
Some conventional surfers muscle out a 5/4 all winter then go for the 3/2 and just deal with being cold, while other indecisive surfers love to have a closet full of suits to choose from that fit all occasions. Welcome to the 4/3, a must have in Montauk for chilly mornings, windy sessions, and those shoulder season months when you do not feel like shoehorning into a winter suit and a 3/2 will freeze you out of the water too early.
We tried one of our favorites to see how it measures up, and it seems this brand was built for the East End.
Isurus wetsuits focus on keeping you happy so you can focus on your surfing. Being hungry, tired, and cold are the three ways to push you out of the water faster than you may be ready. In any activity or sport in which you are participating, your muscles must be warm, and your movements cannot be restricted otherwise you are wasting your energy struggling. In the ocean, you will become exhausted trying to stay warm if you are not in the proper gear. Finding the sweet spot of a good fit and allowing for circulation is what Isurus achieves in their suits, especially with the use of Yamamoto limestone neoprene from Japan.
You do not need to be technical to understand the stretch and softness of lightweight neoprene. The typical petroleum-based rubber absorbs cold water, making you feel as water-logged as a dinged board…and cold. Japanese Yamamoto has a way of absorbing a lot less water and over time molds easily to your body making paddling feel a lot more liberating.
To be technical, titanium lining the wetsuit does make you warmer without adding bulk to the suit thanks to the thin layer reflecting your own body heat. Isurus likes to keep extremities and vital organs the warmest and finishes the suit with added fleece that is light yet toasty.
While being a winter surfer requires a variety of gear and maintenance of that gear, it is about the quality not the quantity of what you own and use in the water. When it makes the difference between a warm, fun session and a chilly, frustrating one, doing your research on suits is critical. Happy Surfing!