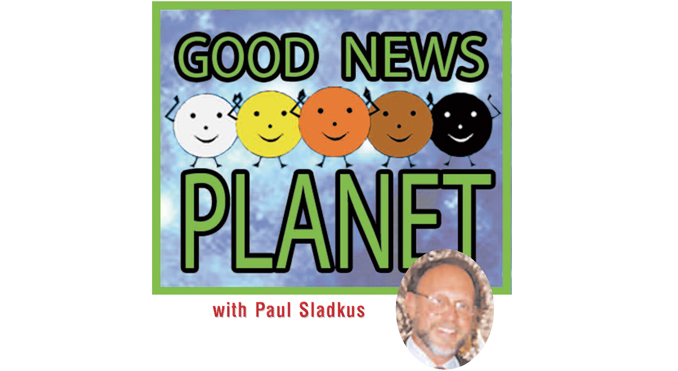 Dear Friends, Members and Montauk Sun Readers,
2020 begins a new decade with peace, love, hope and justice.  We hope you are aware of our nonprofit Good News Corporation (GNC) www.peacedayparty.org annual International Day of Peace events in Times Square on September 21. McKinsey & Co. states that 1.6 Billion people are aware of the UN International Day of Peace. This year will have more involvement than ever with the 193 Member Countries of the UN to strengthen the message of peace.  GNC has plans for an event in Madison Square Garden. At our events we will be honoring people and countries that are creating more Peace and Justice.  One of which is  HRH Mohammad bin Salman al Saud of Saudi Arabia and his country: through women driving,  women attending the cinemas, women able to dine at restaurants side by side men and to allow women to travel without permission of their guardian. In addition to creating more justice in Saudi Arabia, they have created more environmental sustainable products.   We applaud these reforms by the Crown Prince and Saudi Arabia because more peace and justice anywhere is more peace and justice everywhere, as we are all in this together.  
Reverend Paul Sladkus, Founder of GNC will Executive Produce an up-coming important United Nations approved day, called the International Day of Conscience.  As it is the Conscience of Man/Woman that creates love or hate and the actions that go along with it.  An inaugural event will occur on April 5, 2020 in Times Square at 11am, at Father Duffy Park ( between 46th and 47th Street).  GNC  is  working with FOWPAL (Federation of World Peace and Love) who is all about Promoting the Culture of Peace with  Love and Conscience and they invite you to join them  for a celebration for this historic International Day of Conscience in Times Square or watch it live at www.icday.org  and our www.peacedayparty.org websites.
About FOWPAL Federation of World Peace and Love
In 1999, the world saw three massive earthquakes. In observation of the incredible balancing acts of nature, Dr. Hong, Tao-Tze, hosted an event to pray for blessings for all in September 1999 and pointed out the importance of sincere kindness and expressed his hope that the spirit of love and peace would spread around the world in a declaration titled "Love of the World, A Wish for Peace."  In 2000, Dr. Hong established FOWPAL in California, USA. FOWPAL has been dedicated to promoting love, peace, and sustainable development.  To date, 390 visionary leaders from 121 nations have rung the FOWPAL's Bell of World Peace and Love and made their wishes for peace, including 43 heads of state and government and 7 Nobel Peace Prize laureates.  FOWPAL aims to consolidate the wisdom and ideas of peace from global citizens to promote world peace.
About the International Day of Conscience
On July 25, 2019, during its 73rd session, the United Nations General Assembly adopted a resolution submitted by the Kingdom of Bahrain titled, "Promoting the Culture of Peace with Love and Conscience," declaring April 5th the International Day of Conscience. After the United Nations' declaration on July 25, 2019, each month FOWPAL is engaged in various events to promote the day, including the 68th UN Civil Society Conference in Salt Lake City, Utah, USA  and events in Russia in August; celebrations in Los Angeles and San Francisco, the 17th World Summit of Nobel Peace Laureates in Mexico, and conferences at the UNHQ in New York during the 74th UN General Assembly in September; summits in Vienna and a peace trip to Turkey in October; the 20th International Conference of Chief Justices of the World in India in November; and the Grand Launch of the Alternative Development Organization Initiatives in Oslo, Norway in December. On April 5, 2020 FOWPAL comes to Times Square in New York City to promote the Culture of Peace with Love and Conscience.
With Peace, Love, Hope and Justice,
Reverend Paul Sladkus (All Faiths & Spiritual) and our Peace Team