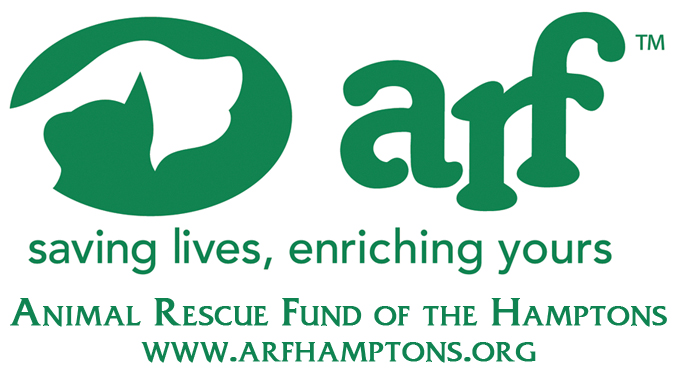 IN MEMORIAM: SONY SCHOTLAND
by Jamie Berger
In 1974, Sony Schotland joined with Barbara Hotchkiss Posener and Dorothy Wahl to change the lives of homeless and abandoned animals in the Hamptons. They founded ARF, the Animal Rescue Fund of the Hamptons.
At that time, summer residents regularly abandoned their pets at the end of the season. In 1975, at the end of Labor Day Weekend, the Town of East Hampton collected 29 abandoned dogs in a single day.
Back then, ARF's volunteers would rescue these animals from local pounds where they faced euthanasia if unclaimed after 5 days. They boarded them locally, also paying for their medical care, until adopters could be found. In 1985, ARF opened its shelter in Wainscott – our home today.
Sony served on ARF's Board of Directors for a span of over 30 years, and her vision for her community has, over the last 50 years, saved tens of thousands of animals who brought immeasurable joy, love, and comfort to the families that adopted them.
All of us at ARF – the Board of Directors, Staff, and Volunteers – are proud to continue the work that Sony began.
____________________________________
Animals of the Month
FROGGY: Froggy came to ARF just last week through our Operation Cat program. This two-year-old, handsome tabby cat was found by a Good Samaritan who noticed how friendly he was while doing figure eights around her legs. Froggy is a sweet, lovable kitty who enjoys being petted, and ARF staff has commented how well he's adjusting to shelter life. Just imagine how great he'll be once he's in his forever home!
HATTIE: Hattie is 110% puppy! She was recently rescued from South Carolina with the help of our partner, Fostering Foster Animal Rescue and with support from the Irving and Phyllis Millstein Foundation for Animal Welfare. Irresistibly adorable and rambunctious, Hattie needs all the basic obedience training, structure, and love that puppies require to become the perfect companion. Make Hattie part of your family!
For more information contact adoptions@arfhamptons.org or call 631-537-0400 x203.
All ARF animals are vet checked, spayed/neutered, microchipped and up to date on all vaccines.
To view all of our adoptable animals, visit: www.arfhamptons.org
NYS Registered Shelter/Rescue #RR035