November 2020
Dear Montauk Sun Readers,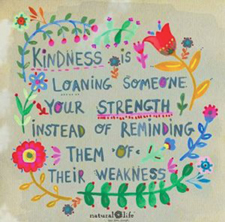 We are all in this together, now and forever. That's the Good News! We can grow and flourish at every moment. Let's all use our life to create the best of us that we can. We are all beautiful in our own way said Ray Stevens, in his song, "Everything is Beautiful". Let's celebrate life and cherish it and if we are lucky enough to have a family, a friend, a pet, a tree, hug it with our eyes & heart during this Pandemic and then soon with our arms, as this too will pass.
The World is Beautiful, protect it and all that live on it. We are lucky ones, especially living in Montauk… nature abounds… clean air and breathtaking views… but no matter where you are and you have breath, you have the gift of life, a miracle that you received from wherever you believe… share your gift, or as the thought for the day states, Kindness is loaning someone your strength instead of reminding them of their weakness.. we all need a little help, compassion and respect. Life has its ups and downs, as M. Scott Peck stated in his book, "The Road Less Traveled." "Life is Difficult" was the first sentence in his bestselling book. We all know the difficulty of life is true, but hopefully knowing this will help with the downs to handle them and accentuate the ups to enjoy and to know that you have them.
Our broadcast, www.goodnewsplanet.TV and www.goodnewsbroadcast.com has great wisdom from thousands of people and we are honored to share them with you for over 22 years. Please go to the site and tell your friends about our broadcasts. One area that we have focused on is Health & Wellness and we have the honor to share some of the world's most knowledgeable professionals who inform us of ways to save our lives or extend them on many subjects. If you read a story, but it doesn't apply to you share it, as kindness is sharing and sharing is caring.
Additionally, take a few moments to watch our *nonprofit 2020 Official Peace Day September 21st Sizzle Reel. http://goodnewsplanet.com/2020-official-peace-day-party-sizzle-reel/ which includes messages from Michael Douglas, Leonardo DiCaprio, Bette Midler "From a Distance Song", Stevie Wonder, First Lady Matilda Cuomo, to an adorable video of Little Kids Kissing/Hugging…which we all we do after the pandemic. The 2 hour LIVE VIRTUAL Broadcast was another important message that the world is Peaceful and Loving. We all know that most of the world lives in peace. However, for those who can't resolve their differences peacefully, together we will try our best to help them through their confused time in life with KINDNESS.
We celebrated John Lennon's 80th Birthday on October 9 and he reminds and inspires us to Imagine, in his classic revered song, the thought that,
"You, may say I'm a dreamer
But I'm not the only one
I hope someday you will join us
An the world will be as one"
Please stay safe everyone. If I can be of service as a World Ordained Reverend of All Faiths and Spiritual please call me at 212.647.1212, we can help do the entire live or virtual event for you from photography, video, music to locations.
*To watch our 2 hour 2020 Peace Day Broadcast go to www.peacedayparty.org, where you can also donate to our nonprofit and volunteer.
With Peace, Love & Health,
Paul Sladkus and Good News & Peace Team