by Evelyn J. Mocbeichel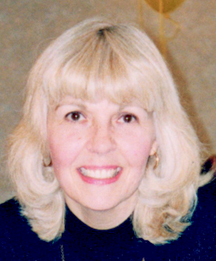 Once again the New York Botanical Garden (NYBG) has come up with fun programming for all ages to celebrate the autumn season and Halloween. Fall-O-Ween that runs through October 30, 2022 and the offerings include pumpkin displays, a self-guided "Disappearing Plants" tour, themed beer, pumpkin carving, Halloween Nights, Spooky Nights and more! Special weekends during Fall-O-Ween provide even more to see and do beginning at the start of the fall season with Bales & Ales, a day of brews, music, lawn games, and hands-on gardening and craft making, and culminating at the end of October with the return of Giant Pumpkins. On select evenings, Spooky Nights offer Halloween-themed entertainment for adults and children alike, such as live music, dance parties, a trick-or-treat trail, and a shadow puppet show. The tricks and treats of fall come to the NYBG with plentiful pumpkins, hordes of gourds, and a wealth of opportunities to celebrate this season of frights and foliage. Plethora of Pumpkins Conservatory lawn and Conservatory Plaza where guests will learn about some of the many pumpkin varieties to be found at NYBG this fall, from decorative gourds in fascinating shapes to the best pumpkins to use for pie and more.
At the Everett Children's Adventure Garden Scarecrows and Pumpkins will be there with seasonal hands-on activities for children take place weekdays and weekends. Cooking experiences is also offered where chefs of all ages will enjoy culinary demonstrations presented by local chefs and culinary educators inspired by seasonal crops from the garden. Naturally, Gardening Activities are on the agenda with seed stories and how to save seeds, Master pumpkin carving, hosted by master carver, Adam Bierton, face off in a round of intense pumpkin carving challenges. Add to this puppetry, roaming skeletons, live music. Using the magic of shadow puppetry, vintage overhead projectors, live music, and a giant shadow puppet screen, the award-winning cast of Hit the Lights! Theater Company weaves an enchanting story of scarecrows that waken on Halloween night. The 10-minute live performance will be presented several times throughout the evening. After the performance, visitors can make their way down the haunted Mitsubishi Wetland Trail, where the story continues with an immersive sound installation. Using 30 speakers, this pre-recorded soundtrack features the sounds of our nocturnal forest friends. Monster Mash Dance Party Conservatory Plaza Groove to live music and dance around in your best outfits. Spooky Nights are back and better than ever with fun for all ages. Wear your Halloween costume and explore the twisting trails of the Everett Children's Adventure Garden by flashlight during this frightfully fun nighttime adventure. The Secret Life of Scarecrows: Live Shadow Puppet Performance at the Clay Family Picnic Pavilions. Under the autumn moon, scarecrows come to life and make mischief in the Garden. And don't forget to see the Giant Pumpkins on Display Conservatory Plaza where some of the largest pumpkins in the world will be on view, in collaboration with the Great Pumpkin Commonwealth.
With so much going on at the NYBG, you may need to return several times to enjoy it all! Tickets are on sale now at https://www.nybg.org/event/fall-o-ween-2022/. The New York Botanical Garden is located at 2900 Southern Boulevard, Bronx, New York 10458.