Breast Cancer Can Require Physical Therapy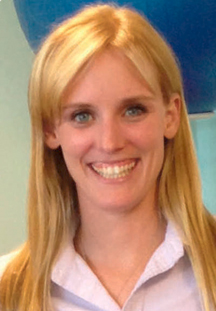 Breast Cancer awareness month is upon once again. This type of cancer is so prevalent in our community. We are reminded especially during October that there are many suffering and much more that needs to be done to keep pushing research for a cure.  What we also need to speak about is the side effects surgery and treatment for breast cancer can cause. I am writing today to remind those who are suffering that they are not alone. I am writing to inform those that may not know that physical therapy can help. Breast surgery lymph node removal, reconstruction, those treatment with chemo and or radiation may all benefit from physical therapy.
Recent breast cancer studies suggest that structured PT in the immediate post-op period can greatly improve active range of motion and pain in the short term and over all function in the shoulder in the long term. It is important to mention that very early movement will cause more drainage volume and duration of time wound will drain, this includes possible increase in blood loss. It is also important to notice that there is no studies currently suggesting PT early on will increase the likelihood of lymph damage. These outcomes suggest there is more long term benefit to gain by including physical therapy in your road to recovery.
The first two weeks following a mastectomy your body must rest. Failure to obey that guideline will cause prolonged recovery time. The blood vessels which have been cut need time to reconnect. This will occur at a different rate for each person's body and there is no way to rush this biological process. Rest means avoid cooking or performing household chores. Avoid working, and decrease computer activity time. Have someone else walk the dog and take care of all pets. Avoid exercise for cardiovascular conditioning or weight loss. Most importantly don't do too much, too soon. The major movement restrictions of the arm are that it should be kept below 90 degrees of motion shoulder height. A nurse, md, or physical therapist can help guide you through proper posture, and sleeping position guidelines which are very important post-op as they have a great impact on functional overall recovery later down the road.
It is safe to perform Shoulder rolls: Gently lift your shoulders towards your ears, roll them back and complete a full circle. Do this 10-15 times a few times a day, both forward and backwards. Keep arms at your side. You can also perform deep breathing -this moves skin over rib cage which can help prevent pneumonia and blood clots. You can also perform light walking around your house and you can use your arms below 90 degrees like for eating.
Once the drains have been removed your surgeon may recommend physical therapy. There is robust evidence that physical therapy and exercise can: –Speed functional recovery after surgery. Reduce chemotherapy-related fatigue and nausea. Maximize range of motion. Maximize range of motion. Reduce and eliminate pain during all segments of treatment. Improve perceived quality of life. Help moderate weight gain
Physical therapy following mastectomy with or without reconstruction is vital in helping you regain functional mobility, decrease pain and reduce swelling.
In your first visit PT visit your PT should: Look at your surgical site, assess your pain and swelling, assess your current mobility, take measurements of your arm and shoulder, assess your posture, talk about a plan to get you back to where you want to be in terms of function and your activities of daily life.
Nothing we do in physical therapy should cause you increased pain following breast cancer surgery. Physical therapy for breast surgery is very different than what you would experience for a different injury. What you would experience for an ACL, or rotator cuff surgery rehab cannot be compared to what you should feel and do following PT for breast surgery. Most people leave PT feeling better, with less pain, more energy and more movement.
Hopefully we will find a cure for this disease. Keep fighting! And If you need PT you know where to find me.
As always, yours in Healing,
       Dr. Rachel Lys, DPT
631-668-7600         EastHamptonPhysicalTherapy.com