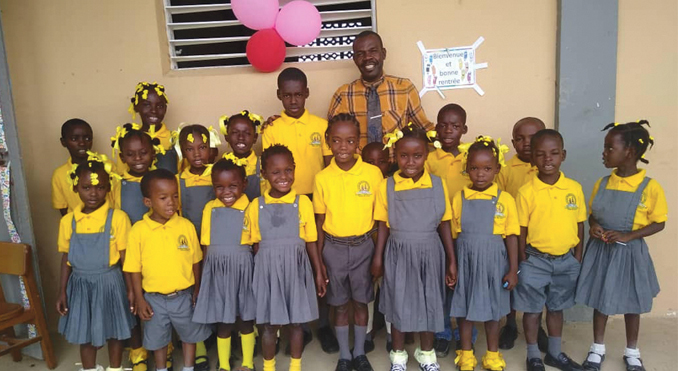 Presenting the Fifth Annual "Hamptons Artists for Haiti" Benefit at the East Hampton Airport on July 16, 2022
This year's Honorary Chair is Donna Karan and the Honorary Committee includes April Gornik, Eric Fischl, Patricia Arquette, Molly Channing, Maria Bello, and Emily Wickersham.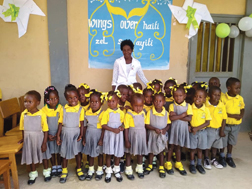 Join us for the 5th Annual "Hamptons Artists for Haiti Benefit" at East Hampton Airport on July 16, from 5:30 to 8:00 pm. Come to this fun, worthwhile event and help Sag Harbor artist and pilot Jonathan Glynn and his team continue expanding their second school in Haiti, which opened its doors two years ago and this fall will feed and educate 100 students, on the way to 400. Proceeds from this benefit will go to building more classrooms, and give the kids of Ranquitte, Haiti regular meals and an education for which there is currently no other access.
The first school was built by "Wings Over Haiti" in 2010, in the capital of Port au Prince, after Haiti was ravaged by a terrible earthquake. Jonathan Glynn was one of the first private pilots to bring medical supplies to remote areas of Haiti. He and his team then built the first school, which now has over 250 students and is growing a grade every year. The students all get two meals a day and medical attention, which they wouldn't get if not for the school. "You have to feed the kids first. Only then you can feed their minds", says Jonathan.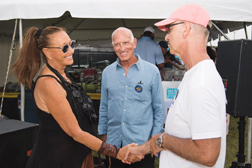 Donna Karan added: "I am delighted to serve as Honorary Chair of the Wings Over Haiti Benefit Committee to Help Wings Over Haiti grow their second school in Haiti. How can such a close neighbor of the United States continue to be the poorest contry in our hemisphere and in such constant turmoil? Haiti needs us all to help change that narrative. And I do believe the best way to do this is by educationg Haiti's children, the country's future leaders. Please join us and help us help the kids."
Fittingly, the "Hamptons Artists For Haiti" event will be held at the East Hampton Airport, on Daniels Hole Road in East Hampton, spread over three airplane hangers. It will feature a silent art auction of works by over 30 East End artists, curated by Coco Myers of folioeast. The artwork includes paintings, photographs and sculptures.
There will also be an open bar, music by the Lynn Blue Band, hors d'oeuvres catered by Insatiable Eats, great raffle prizes, jewelry and global goods by Donna Karan's Urban Zen, wine by Macari Vineyards and other contributors and airplanes will be on display. There will be plenty of free parking available.
Tickets are $175 in advance, $195 at the door and are tax deductible. Children under 12 are free. This is a family-friendly event, and all are welcome. Tickets are available at www.wingsoverhaiti.net.