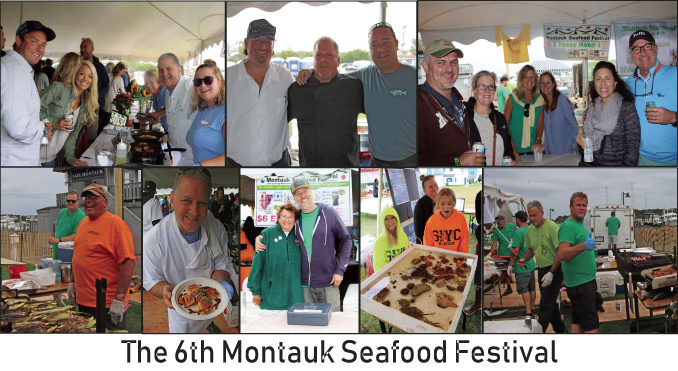 One of the best ones yet! The new venue at Gurney's Yacht Club on the Great Lawn was perfect! Thanks for hosting us. Views of the harbor, sun, music, food, drink, games all adding up to a fun-filled weekend for locals, visitors, families, and friends! Both days saw a steady flow of festival-goers enjoying local treats.
Liquid Phase and the 3 B's entertained the audiences while they dined on an array of fresh fish, shellfish, burgers, fries… and sipped on local brew and wine. Each vendor prepared fresh and unique plates which were absolutely delicious, there were even ice cream treats for the young and young at heart. The 'kid's corner' was busy with children of all ages playing corn hole, goldfish races, applying face paint, Henna and tattoo art, creating with paint and crayons, and exploring a sea touch table.
All of the hard work of the Montauk Friends of Erin and the East Hampton Kiwanis paid off for the groups' charitable works. Special thanks to Star Island Yacht Club for sharing their parking lot, the E. Hampton H.S. Key Club volunteers, and all of our other family and friend volunteers. Thanks for the Community support.
Best  ~ Kenny Giustino