Surfing the Maldives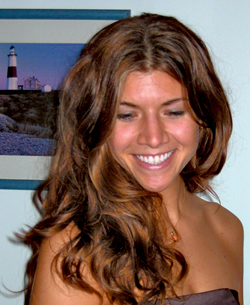 If you have a list of places to surf in the world, chances are The Maldives made the cut. For East Coast Americans, it is also a journey to get there.  For the chance to see these stunning, delicate atolls in the middle of the Indian Ocean surrounded by turquoise water and rolling waves, it is an experience of a lifetime.
With over a thousand atolls spanning around 9000 kilometers, this island nation rests at sea levels equivalent to Manhattan.  Beyond a honeymoon and surf destination, the Maldives gained global attention regarding the climate about a decade ago when it's then-President Mohamed Nasheed held a cabinet meeting underwater in scuba gear.  Prior to Hurricane Sandy hitting the east coast, Nasheed was highlighting the danger of rising sea levels around The Maldives as well as around the world.  The fragility of this precious place on the planet is that much more urgent when seen in person.
When visiting, selecting your atoll and location for surf will coincide with your skill level and resort preference.  A collision of surf experience and sustainability is the Six Senses on the Laamu atoll.  While the over-the-water-huts with glass floors surrounded by sea life is surreal, a shoes-free resort where all guests are equipped with beach cruisers to travel around the compound keeps it casual while in this glamourous pocket of the world.  Six Senses is virtually plastic free, eliminating packaging and encouraging anyone that brings it in to take it with them upon leaving.  Vegetables, herbs, and microgreens are grown onsite, and the hotel even makes their own chocolate.  Local tailors are responsible for all uniforms, linens, upholstery, and décor.  Water is always in glass as the island filters all water.
The surf on Laamu offers a variety of breaks, a beginner break off the beach and the rest via Dhoni boat, the traditional Maldivian fishing vessel curtesy of the international surf company, Tropic Surf.  Surfing this area is most enjoyable if you are at least an intermediate surfer and have experience with waves breaking over shallow reef.  Quick-release leashes are a must-have here, and a great idea in any line-up.  Reef booties are provided and necessary, and breaks were either long lefts, peaky-rights, and hollow tubes, so there is something for everyone.  The best time of year to surf here is also the stormiest, from May through November, and when the tourism is less intense than during the winters in the Northern Hemisphere.
Brace yourself for the distance, the views, the remoteness, and epic waves found in the Maldives.  The Six Senses will take care of the rest.