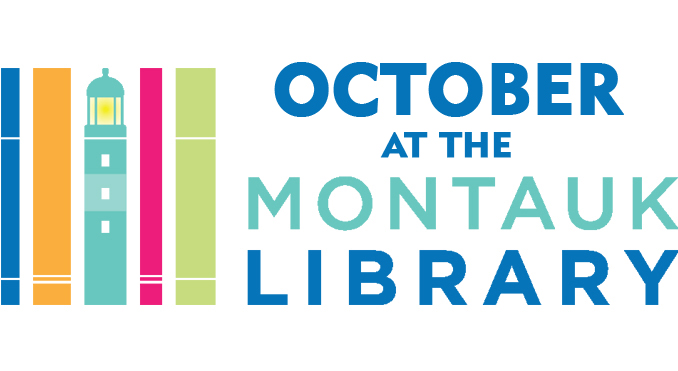 EXHIBIT: Immigration in New York State, 1650-1950
This exhibit focuses on historic immigration to New York State from the arrival of Dutch settlers through the end of World War II. It illustrates how New York State was founded upon land appropriated from indigenous peoples and how the arrival of Europeans resulted in exclusions, erasures, and genocide. It was also the place where enslaved African peoples were bought and sold and subjected to harsh if not horrific conditions. Later on, immigrants from Europe and other parts of the world were subjected to exploitation through indentured servitude, low wages and unsafe working conditions. While it would be a mistake to ignore the suffering this history represents, New York has long been the destination for thousands escaping persecution, natural disasters, financial ruin and conflict in their homelands in the hope of building new lives for themselves and their children. Our history bears all of these imprints. This exhibit is a New York Heritage Digital Collections display; a traveling exhibit provided by the Long Island Library Resorces Council running through October.
Other Events Related to Immigration
CONCERTS:
TITLE: An American Original George Gershwin
GUEST ARTIST: Alexander Wu, pianist  –  www.chamber-music.org/member/alexanderawu
DATE & TIME: Sun, October 1, 2023, 3-4pm
COST: FREE & OPEN TO THE PUBLIC
REGISTATION REQUIRED: www.montauklibrary.org/events
Alexander Wu's performance and commentary brings to life some of Gershwin's earlier piano pieces and Broadway hit tunes as well as his serious works including the Rhapsody in Blue, An American in Paris and a tour de force medley of Porgy & Bess. "Wu's exuberant etudes on Gershwin songs sounded assured and settled…he is uncommonly attractive and entertaining" –The Washington Post Review
The discography of Yamaha Performing Artist Alexander Wu,, includes Bach to the Future: Classical & Jazz Piano, Rhythm Road Across the Americas, Four Hand Band, ZigZag Quartet and the much anticipated George Gershwin – An American Original. All are available at www.cdbaby.com and www.itunes.com.
TITLE: LE FLEUR DE FRANCE/The Flower of France
ARTIST: Quynh Nguyen, classical pianist – www.quynhpiano.com
DATE & TIME: Sun, October 8, 2023, 3-4pm
COST: FREE & OPEN TO THE PUBLIC
REGISTRATION REQUIRED: www.montauklibrary.org/events
Virtuoso pianist Quynh Nguyen returns to the Montauk Library to perform a superb concert of works composed for the piano by French composers Germaine Talleferre (1892-1983) as well by Olivier Messiaen (1908-1992). Both are regarded as major composers of the 20th century.
A graduate of The Juilliard School and Mannes College of Music, Quynh Nguyen received her Doctor of Musical Arts degree from the Graduate Center of City University of New York. Her dissertation, An Analysis of Olivier Messiaen's Last Piano Solo Work: Les Petites Esquisses d'oiseaux, received the Barry Brook Dissertation award from the Graduate Center. Additionally, she is the recipient of several highly prestigious scholarships and awards. Dr. Nguyen currently serves on the music faculty of the Music Department at Hunter College, City University of New York, and the International Keyboard Institute and Festival. Quynh Nguyen has performed throughout the USA, Europe, and Vietnam in notable concert venues. Her compact disc recordings can be found on the Arabesque Recordings, Naxos American Classics, and Music and Arts labels.
TITLE: ALHAMBRA, a Sephardic music ensemble
DATE & TIME: Sun, October 15, 2023, 3:30-5pm
COST: FREE & OPEN TO THE PUBLIC
REGISTRATION REQUIRED: www.montauklibrary.org/events
ALHAMBRA'S virtuoso musicians perform exciting arrangements for voice and Middle Eastern instruments of Judeo-Spanish wedding music, love songs, and instrumental dances.
ALHAMBRA was founded by Dr. Isabelle Ganz in 1981. Based in New York, the ensemble has toured Andalusia, the British Isles, Quebec, Bogota, and they were invited to perform at the Quincentennial Celebration in Istanbul, The First International Festival of Jewish Art Music in Vilnius, Lithuania, in San Juan, Puerto Rico, and at numerous colleges, community centers and folk festivals throughout the U.S. They have appeared at Merkin Hall, Weill Recital Hall, the World Music Institute, the Jewish Museum in New York, Skirball Cultural Center in Los Angeles, the Ordway Theater in St. Paul, the Rothko Chapel in Houston, Smith College, Hunter College, and the Eastman School of Music among many other venues. The ensemble won first prize in the Jewish performing arts competition and was a finalist in the Concert Artists' Guild competition, both held in New York. Three CD's of Judeo-Spanish music recorded by Alhambra are available for sale.
Ensemble members include: ISABELLE GANZ, An international performing and recording artist and pioneer in the performance of Sephardic music. JENNY LUNA-VOCALIST, Turkish,Balkan and Sephardic repertoires. RAMI EL AASSER – PERCUSSIONIST, frame drum, and bendir. ADAM GOOD – OUD/CLASSICAL GUITAR, Turkish oud, Macedonian tambura, guitar, & Turkish makam. MARANDI HOSTETTER-VIOLIN, violinist and violist – classical ensembles as well as Arabic, Greek, Jewish and other world music genres.
October 6: FIDDLER ON THE ROOF (Jewison, 1971)
October 13: EL NORTE (Nava, 1983)
October 20: BIG NITE (Scott & Tucci, 1996)
October 27: JOY LUCK CLUB (Wang, 1993)