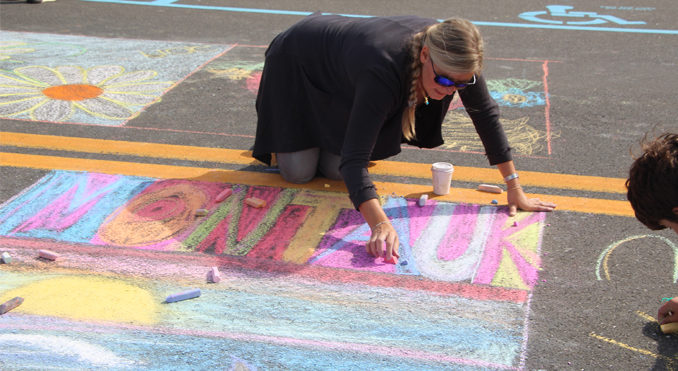 Sponsored by Montauk Chamber of Commerce
This year's Fall Festival weekend, held October 12th and 13th, filled Montauk's Green with happy faces and delicious aromas! Visitors and locals mingled amongst the vendors along Main Street to enjoy all this year's festival had to offer. As always, the raffles were plentiful and the entertainment was excellent! Children enjoyed rides, pumpkin & face painting, rock wall climbing and creating sidewalk chalk artwork.
The annual clam chowder sampling, roasted corn, fresh seafood, cotton candy, beer, barbecue and a multitude of other tasty treats made the weekend an outdoor feast for all who attended!
Photos courtesy of Montauk Chamber Director Laraine Creegan.