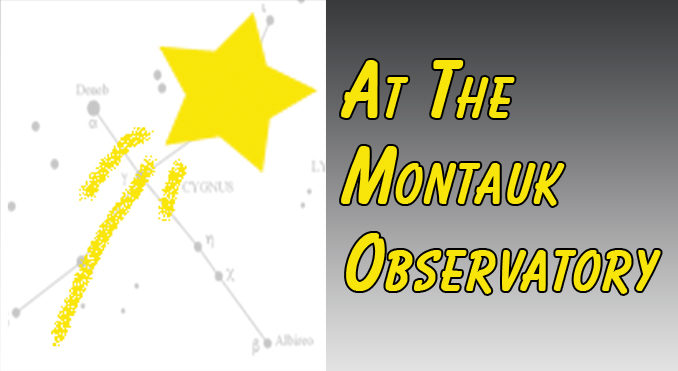 NASA's Juno Mission to Jupiter
by Prof. Alan Calder, Stony Brook University
6:00 PM Friday, November 1, 2019
Montauk Library: 871 Montauk Hwy, Montauk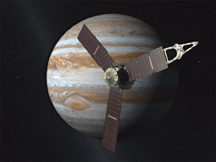 NASA's Juno spacecraft was launched on August 5, 2011, and arrived at Jupiter on July 4, 2016. Named after the "cloud piercing" wife of Jupiter, its mission is to investigate the atmosphere of Jupiter to measure the composition, particularly the amount of water, and to observe Jupiter's magnetic and gravitational fields. The information gained from Juno will help us better understand the origin and evolution of Jupiter, which will also help us understand the formation of giant planets. The discussion will include the layout of the solar system, theories of planet formation, our current knowledge of Jupiter, questions the Juno mission strives to answer and the latest results.
Alan Calder, Ph.D., joined Stony Brook University's Physics and Astronomy Department in 2007 after research appointments at the University of Illinois and the University of Chicago. His research is in numerically modeling astrophysical phenomena, and he has studied a variety of problems including core collapse and thermonuclear supernovae, merging neutron stars, and classical novae.
COST: This event is FREE.
REGISTRATION: Call the library: 631-668-3377
QUESTIONS or to JOIN OUR MAILING LIST:
MontaukObservatory@gmail.com
www.MontaukObservatory.com
___________________________________________________
Observing the Transit of Mercury Across the Sun
presented by Montauk Observatory Astronomers
10:00 AM Monday, November 11, 2019
Montauk Observatory: 20 Goodfriend Drive, East Hampton, NY 11937
There's a very special event occurring on Veteran's Day, Monday, November 11th, between approx. 7:30 AM and 1:00 PM: the transit of Mercury, when that planet can be seen crossing between the Earth and the Sun. A transit is a fairly rare astronomical event; we earthlings can only observe Mercury and Venus doing so. The last time there was a Mercury transit (only 13 or 14 per century) was in May 2016 and it won't happen again until 2032! Venus transits are even more rare: last was in 2012 and the next won't be until 2117!
On Monday, November 11, 2019 from 10:00 AM until Noon, join Montauk Observatory astronomers at the observatory (next to the Tennis Center at the Ross School) to get a safe look through solar telescopes (donated by Meade and Celestron) at Mercury's transit across the Sun. Please remember that looking directly at the Sun without the appropriate equipment can result in damage to the eyes.
This is a free, family, fun event–not to be missed!
To register: https://MercuryTransit.eventbrite.com
_______________________________________________
Montauk Observatory (MO, soon to be known as Hamptons Observatory), a 501(c)(3) NYS nonprofit that relies on public support has served the South Fork since 2005. Its mission: to foster interest in science, particularly astronomy, through educational programs. Lectures, star parties, portable planetarium shows and other events are held throughout the South Fork, often in collaboration with other nonprofit organizations that host our events at their facilities. MO has established the first astronomical observatory on the South Fork (on the campus of the Ross School in East Hampton), complete with Long Island's largest research-grade telescope; these facilities will soon be accessible over the internet to students, teachers, researchers and the general public. Montauk Observatory offers all of its programs free-of-charge to encourage participation regardless of economic status. To make a tax-deductible donation to support our programs (or, for a donation, to arrange a private star party or portable planetarium show), or to join MO's list for event notices, please visit www.MontaukObservatory.com and click on the Donate button or email MontaukObservatory@gmail.com