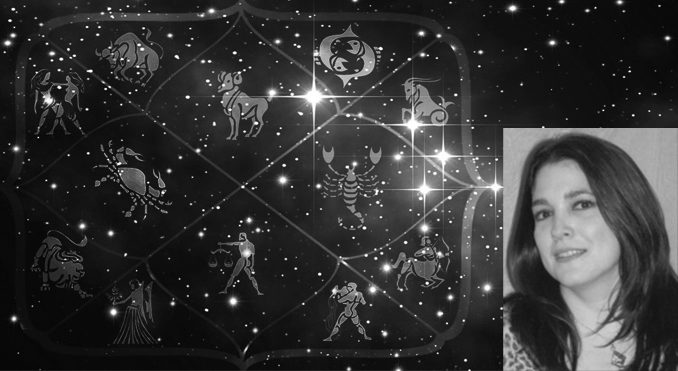 There will be a Full Moon on May 5, 2023. It is called the Flower Moon. The Full Flower Moon is also a great time of fertility as the temperature gets hotter. As a result, this period has been considered a good time for women to bear children. This is why May's full Moon is also named Mother's Moon, or Milk Moon, which could refer to breastfeeding or milking cows. This period is a great time to work on your gardens and let the seeds you've planted grow. This is literal and metaphorical. Nurture your convictions and desires.
There will be a New Moon in Taurus on May 19, 2023. The New Moon in Taurus marks the beginning of a new cycle. The Aries New Moon cycle ends, and the Taurus New Moon cycle begins. Use this time to set your intentions. This New Moon in Taurus is an ideal time to commit to goals and objectives. Use this time to evaluate what is essential to you. This New Moon plays well with Mars, Neptune, and Pluto. With this strong Taurus power, we can make significant life changes. Plan your goals to set the stage for new beginnings. Rebrand, revamp and cleanse what does not suit those objectives. Avoid surgical procedures during this time.

Taurus (April 21 – May 21) — Happy birthday, Taurus! Leave some free time here and there to help you recharge your creative juices. Someone that you thought was unapproachable becomes available. Don't discount your thoughts or feelings because it's between you and your goal. The problem is trickier than that. Accept trusted outside advice to keep yourself on course. Even a random suggestion from a disinterested third party might make sense. Avoid getting into your head, and continue to be positive. After that, instinct and common sense will probably lead you.
Gemini (May 22 – June 21) — You never tire of leading the way. You deliver a presentation that will catch the attention of many. A travel companion will add adventure to your journey. Work out details now concerning finances concerning travel. The more people you travel with, the better. You can pull off even the most challenging events by preparing now. You uncover essential information that will help with a work project. You may find yourself wrapped up in a world of romantic interludes. It would be best if you pinched yourself to help return to reality. Otherwise, day-to-day duties may be hard to handle. Resist your urge for irresistible cravings. Try to get back into the swing of your exercise regimen. You will feel better about it.

Cancer (June 22 – July 22) — The spotlight is on you. Take a deep breath and step into the limelight of attention. You had ample time to prepare for this. Now everyone will see how well you used it. The promises that you made are invisible. The future has yet to take effect. Work with your connections and hope that new ones will emerge. Use your skills proudly, even if they're not as finely tuned as you'd like. Above all, I hope for good luck. That's where it all comes together. Your technique may be imperfect, but your intention will take up most of the slack.

Leo (July 23 – August 23) — Wake up and move. Curious eyes are watching your every move. So stay on your toes and try to make it look easy. Remember the last time you dealt with something like this? Then, you put yourself back into the right frame of mind.
Virgo (August 24 – September 22) — Do not try to replace or fix something that is not broken; this is counterproductive. On the other hand, do not be hesitant about your career objectives. A friend has terrific news about a long-awaited pregnancy, so share her excitement and good tidings. Propose your ideas to your boss. Others will find your upbeat and confident approach refreshing. You need private time to help you plan your objectives and reflect on recent events.

Libra (September 23 – October 22) — Important projects attract the proper attention of the right people. Significant monetary opportunities are featured. Maintain a positive outlook, and you will succeed at anything you set your mind to do. Singles introduce you to a new romance.

Scorpio (October 23 – November 21) — If you have time at home, use it to renovate or redecorate. The more feeling you put into the job, the more you will enjoy being there. Taking the initiative is suitable for your love life. Create your style, though, as far as love. Flirting is a good start. Being flirtatious is more exciting and helps to build romantic tension. Let your romantic interest think of you for a while. Finances also need attention.

Sagittarius (November 22 – December 22) — Others will surely be impressed by your honesty in airing your needs. What they see is what they get. And in this civilized, trusting environment, your greatest strength lies in your vulnerability. A little charm helps your cause, too. Honesty breeds originality, even if you have to reinvent the trend yourself.
Capricorn (December 22 – January 20) — You will be busy with career demands. You will handle your new responsibilities with ease. However, there are critical trends in terms of commitment. There seem to be a lot of emotional undertones between you and your partner. Try making more time for one another and resolving communication issues.

Aquarius (January 21 – February 19) — Your current brainstorm is perfect. You need to bring your ideas to people who can make them happen. An influential person finds you charming in the throes of your inspiration. Consider as many options as you can. This may be the move you have been waiting for, to go off on your own.

Pisces (February 20 – March 20) — Your intuition is strong. Trust yourself more. Your intuition can guide you to extraordinary places. A special someone is more interested in you than you may be aware. Please pay attention to their subtle hints. Jealous friends may not understand your relationship with that person. Do not dwell on that, and go with your instincts.

Aries (March 21 – April 20) — Try not to be ruled by your emotions and your passionate temperament. You have a creative nature, which tends to make you react temperamentally. Take the time to listen to your head and not as much to your heart. Otherwise, you will continue to make your life difficult. Why work so hard if you can work smart instead?
__________________________________________
Please contact Francine Tesler Psychic Medium Medical Intuitive for an appointment in her office:
220 King St., Chappaqua, NY • www.FrancineTesler.com • (914) 469-6693 • FranFuture@aol.com