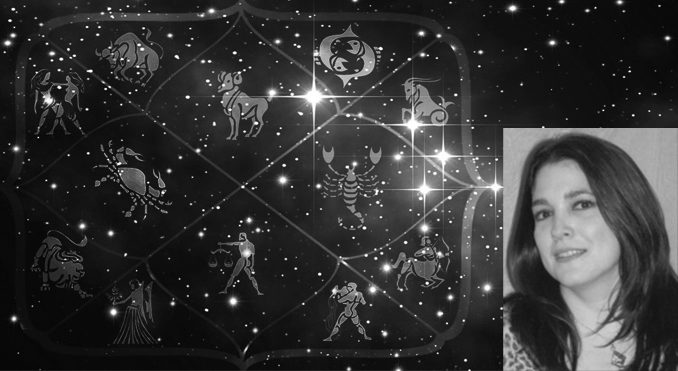 February 2023
There will be a Full Moon on February 5, 2023
As the snowiest month in the United States, February's full moon is known as the Full Snow Moon. It has also been called the Moon of Ice and the Bone Moon.
However, not all cultures associate February's full moon with extreme cold and death. This Full Moon is also known for Purification and Renewal, which is very fitting because the Full Snow Moon is usually the year's first full moon according to the lunar calendar. Cultures that follow the lunar calendar associate the Full Snow Moon with new beginnings.
February 20, 2023 (New Worm Moon)
The February 2023 new moon, also called the New Worm Moon, will be on Monday, February 20, 2023. This name, the New Worm Moon, gets its name because it starts the lunar cycle for the March Full Moon. This is the last and the third new moon of the Winter 2022-2023 season. New Moons are periods in which we should all set forth plans, wishes, and intentions. This one, in particular, will be one of the most critical New Moons because it sets a trajectory for the rest of the year. So plan well, for the intentions that you put forth will be the foundation and basis for the next twelve months.

Aquarius (January 21 – February 19) — Happy birthday, Aquarius! Young people need your protection and advice. Don't discuss too much with strangers. A job that once seemed uninteresting now has potential. Money that's tangled up in red tape will be available soon. You appear to have a hard exterior that can hide at will. Yet you are a sensitive and mushy soul inside yourself. This week is essential for balancing your emotions, thoughts, and actions. On Thursday, a surprise awaits you.

Pisces (February 20 – March 20) — A lover wants you to take the lead. Let yourself go, and don't be affected by past events. There is no magic potion for a happy life. Your strength and independence are what separate you from the masses.

Aries (March 21 – April 20) — This month may inspire you to make a new start that can dramatically improve the quality of your life. Take the opportunity to toughen yourself up. So, think, act and look tough. Over the next few days, some of the people you will deal with respect your strength of character. Don't get carried away and change all at once. Just stand up for yourself.

Taurus (April 21 – May 21) — An opposite-sex friendship that had faded resurfaces with good intentions. A romance is possible. What is better than having a relationship with a friend? Many affairs started as mere friendships. Air your gripes so there is not a resurgence of past issues. Your career will take off with some extra effort and focus.
Gemini (May 22 – June 21) — This is a great time to tend to personal and family matters. You will find that your emotions are running more erratic than usual. You are an emotionally ruled person; try to redirect and act out of logic. Everything is latent and hidden. No issue is clear and direct. When in doubt, do nothing.

Cancer (June 22 – July 22) — There is something more significant on the career front than meets the eye. When you keep your sense of humor, a challenging client and project go more smoothly. You catch the attention of upper management. Knowing how to deal with difficult situations and clients is tough. Smile and make a mental note to yourself to think of ways to make more money doing what you do best: working under pressure in a charged environment.

Leo (July 23 – August 23) — Career takes on a life of its own. There is restructuring going on within work. Your ability to rise above the havoc leads to new opportunities. Travel is likely through work surroundings. Beware, if it seems too good to be true, it is. This is a good time for planning and deciding where you want to be in the months ahead. Try not to tie yourself to strict and rigid plans. Be forthright with your goals but be flexible. There is more than one way to get where you want to be.
Virgo (August 24 – September 22) — Try not to take on anything new this week. You are doing more than enough already. It might not be easy telling partners and colleagues that you are not interested in their plans. Tell them this is not a good time to weigh you down with unnecessary projects. Instead, focus on the things that are important and prioritize more.

Libra (September 23 – October 22) — Your imaginative and creative abilities are high this week. Be specific in your goals. Thoughts create results. Be careful what you wish for. A chance meeting may spark a romantic interlude. Relax and go with it.

Scorpio (October 23 – November 21) — Career develops into a more creative one. You will find yourself on the front lines more. You are doing presentations, helping to give a new image to your title. Co-workers will now see you in a different light. The seemingly passive and quiet one is no more. You are unstoppable.

Sagittarius (November 22 – December 22) — Seek input from an expert before deciding on a particular strategy. Try not to invest too much of your ego in a project's outcome. Your lover will make a special gesture this week. A possible commitment is coming, so be prepared. After all, love is a gift, not a restriction, if it comes from the right person.
Capricorn (December 22 – January 20) — You can win many victories throughout the year. The person of your dreams chooses you over a competitor. A chance meeting with an ex-lover brings a new job offer. Examine opportunities when they occur. You must push yourself harder. There is much you can achieve over the next two weeks. Do not put off your vacation any longer.
__________________________________________
Please contact Francine Tesler Psychic Medium Medical Intuitive for an appointment in her office:
220 King St., Chappaqua, NY • www.FrancineTesler.com • (914) 469-6693 • FranFuture@aol.com