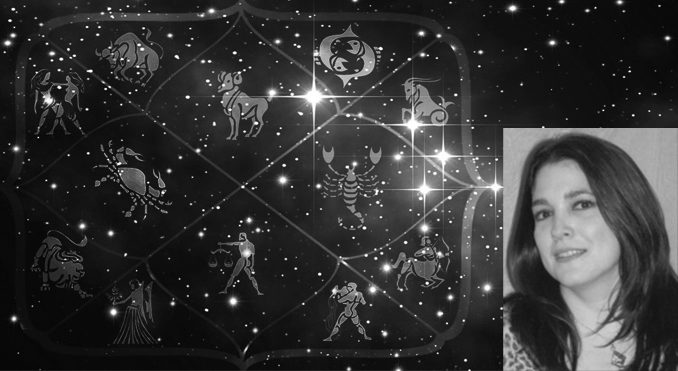 November 2019
Scorpio (October 23 – November 21) — Happy birthday Scorpio! In terms of your career, avoid any conflicts by turning the other cheek, bite your tongue until the end month and you will be rewarded for your tolerance. Try and keep things on the light side. Your humor and wit will put that special love interest at ease. While you tend to work well under pressure, hold off making any financial or emotional decisions for a few weeks.
Sagittarius (November 22 – December 22) — Romance runs hot and cold, driving all parties a little bit batty. Enthusiasm should not be so much work. If you can figure out what makes you feel good and continue doing that, then the rest of the areas of your life can benefit and improve.
Capricorn (December 22 – January 20) — Finances are a focal point. Your well thought out investments may help you make strategic impressions in the business world. Impulsive actions may hurt romantic matters. Keep your cool by focusing on the other person instead of obsessing about how you are being perceived. You also need to learn to relax.
Aquarius (January 21 – February 19) — Clients are kind and investors tend to be forthcoming with funds. Focus more on your own goals and dreams. Avoid doing anything hasty. Acting on impulse could cause you to overlook details, causing mistakes that you don't want to do.
Pisces (February 20 – March 20) — Money difficulties clear up over the next few days. Remember that you have paid your dues. Do not let others take advantage of your kind nature. Your leadership ability is in the spotlight.
Aries (March 21 – April 20) — Learn not to start more than three projects at once. This way you can complete them precisely and utilize your time in the best way you can. Laugh things off when others take things to seriously, this keeps you young and full of energy. Set an example, and lead by doing. Show others how to let go and have a blast. A positive channeling of your energy helps you think with a clear head. Follow your instincts and act upon them.
Taurus (April 21 – May 21) — You feel paralyzed with indecision about whether to ask for a promotion or stay in your current position. Your new friend will help give you the support you need. Do not let your insecurities get the best of you.
Gemini (May 22 – June 21) — Use your instincts to help you decide a course of action. You don't want to miss out on something good, and then have regrets for being hesitant. A communication from the past resurfaces old flames. Be wary and keep your eyes open, the situation may not be what it seems.
Cancer (June 22 – July 22) — You will be faced with a possible career change this week. While this may be both scary and stimulating at the same time, this opportunity is a "long-time-coming." No worries, listen to your inner voice. The decision you make will be the right one. Putting your energies to good work is key.
Leo (July 23 – August 23) — The intensity of a relationship increases after this week's playfulness gets serious matters out in the open. Speaking your mind is favored, and there is a diplomatic way to do this, though you might not choose it. Understanding the way your mind works is key to understanding others.
Virgo (August 24 – September 22) — Your career is evolving into a more creative one, which is good, but you will soon find yourself in the front lines and in the public eye more than before. Fellow co-workers will now see you in a different light, especially one in particular. The seemingly passive and quiet one has changed his/her stripes. You are unstoppable this week.
Libra (September 23 – October 22) — Personal matters weigh on your mind. Decisions, decisions. You feel like a kid in the candy store. Your ability to be cool, rational and objective will help you to get through this period. Just when you think that you have made your choice, another option comes in. Sometimes laying back, watching and doing nothing is the best course of action.
__________________________________________
Please call Francine Tesler Psychic Medium Medical Intuitive
for an appointment in her office: 220 King Street • Chappaqua, NY 10514
(914) 469-6693 • FrancineTesler.com