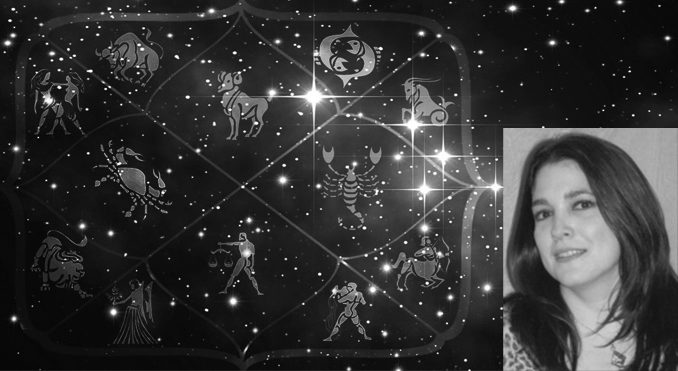 by Francine Tesler
Scorpio (October 23 – November 21) — Happy birthday Scorpio! You tend to be very romantic, and you do not stop to think about slowing down. You need to move on and leave the past behind you. At work, use your verbal and writing skills to help you gain a financial advantage.
Sagittarius (November 22 – December 22) — You just need to learn to depend on yourself. New love will bloom, and you will finally understand a key person in your life. At work, try a joint project, you will be well appreciated and financially compensated for your efforts.
Capricorn (December 22 – January 20) — You have developed an outstanding reputation. Working under pressure is who you are. This is expressed creatively. Apply this in career and romance. A positive channeling of your energy helps your thinking with a clear head. Follow your intuition and act upon it.
Aquarius (January 21 – February 19) — A stressful situation is over, so you can finally stabilize a love relationship. Do not worry about appearing silly. Put your needs first and a lover will become more attentive. At work you will shine with a project that puts you in a new location.
Pisces (February 20 – March 20) — A romance you thought would never happen, will ignite. Don't be afraid to show your feelings in this intense affair. Leave your past behind. In your career you will find success in an unfamiliar area. There is a good sense that something special is about to happen. Because of your prior disappointments, limit your expectations. Be prepared to enjoy the rewards for your toils.
Aries (March 21 – April 20) — As far as your career is concerned, it is time to rejoin the mainstream. Fore-go the old regime and pursue your own ambitions. You are at a crossroad and you need to go forward. Turn a yearning into a reality by trying something new. Your wishes can come true.
Taurus (April 21 – May 21) — A chapter in your life is closing. Any disorder will settle and the storm will clear. Get rid of that emotional crutch you have been leaning on. A committed partnership is imminent, so do not worry. If you are patient and have the dreams, all is possible. An important opportunity comes this week. Give it your all and deliver your best. The rewards can be great. On another note, a compelling decision can change a relationship.
Gemini (May 22 – June 21) — Y ou may find yourself feeling a little confused. If you make a commitment to a relationship you will figure out where you need to be. A new twist in your relationship will present itself. Do what you feel and need to do in your gut. As far as your career you have great people skills, use them to the max.
Cancer (June 22 – July 22) — Your eye for details gets you noticed. Coworkers and friends may be threatened by your success. To combat this, be generous with your time and improve your listening skills.
Leo (July 23 – August 23) — There may be more than one way to arrive at the same place; so be flexible in attaining your objectives. You need more excitement in your home life, so take the initiative to be spontaneous and get out and do things.
Virgo (August 24 – September 22) — You are about to experience real romance, greater passion, and more self-acceptance. Happiness is just ahead. You do not have all the answers yet, so follow your feelings, and you will. As far as your career, link your talents with a former colleague. The results will be very good. Your success lies in being a team player.
Libra (September 23 – October 22) — You are on the start of a big life change, and emotions are running high. Do not rush or overreact, and make your life simpler. Be strong about pursuing your personal goals and ambitions. Be more creative in as much of your life as possible. This creativity may help you get the notice that you need within your career. A promotion is more likely sooner then what you had anticipated. Your unusual business ideas will bring financial rewards.
__________________________________________
Please call Francine Tesler Psychic Medium Medical Intuitive for an appointment in her office:
220 King Street • Chappaqua, NY 10514 • (914) 469-6693 • FrancineTesler.com