On a hot summer night at Navy Beach, two local Sag Harbor boys shot into the sky and flew through the water doing dives and tricks to a backdrop of yachts and sunset.
On the flip side, on the beach, fascinated fans were mesmerized as they sipped cocktails and lounged on couches and bean bag chairs.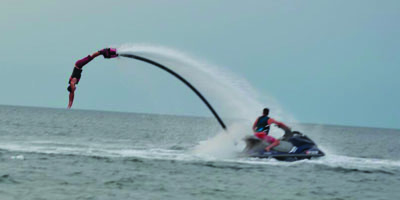 They came by land or sea that Sunday, to the grand finale of the restaurant's Riviera weekend which included world renowned DJs and live music.