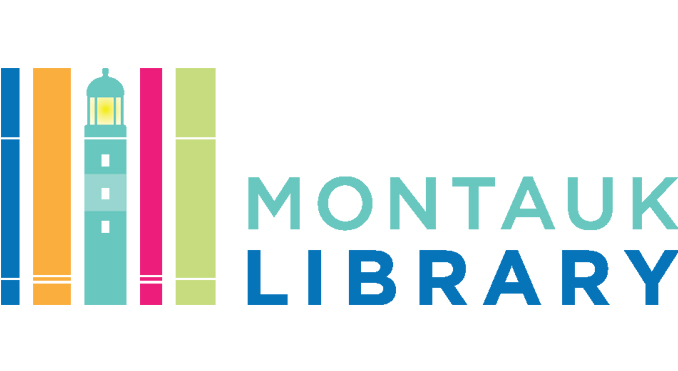 Your Silence Will Not Protect You! – The Writing of Audre Lorde, A Humanities New York Reading Program
TUESDAY Oct 6 – 5:00 to 6:00 pm                TUESDAY Nov 24 – 5:00 to 6:00 pm
TUESDAY Oct 20 – 5:00 to 6:00 pm              TUESDAY Dec 8 – 5:00 to 6:00 pm
TUESDAY Nov 10 – 5:00 to 6:00 pm
COST: FREE & OPEN TO THE PUBLIC
MODERATOR: Dr. Georgette Grier-Key
Registration required. To register please email Carolyn Balducci, Adult Programs, Montauk Library: cbalducci@montauklibrary.org
In cooperation with the Montauk Library, this Humanities New York funded series of 5 virtual workshops will be moderated by Dr. Georgette Grier-Key, Eastville Community Historical Society, Executive Director and Curator. Discussions via Zoom.
Readings: Lorde's powerful voice, documented in her poems, essays, speeches, biomythography and Cancer Journals, remain vital and instructive. Her work is not only worth reading for its own sake, but continues to provide keen insight into the differences that strengthen American society. This Reading and Discussion series provides participants an opportunity to discuss Lorde's writings as they explore issues of race, class, gender, and sexuality. Readings will include Warrior Poet, a biography of Audre Lorde by Alexis de Veaux, and works written by Audre Lorde: The Collected Poems of Audre Lorde; Sister Outsiders; Zami: A New Spelling of My Name; and The Cancer Journals. Books and e-books are available on Live-Brary and can be picked up at the Montauk Library as well as other libraries in Suffolk County.
Moderator, Dr. Georgette Grier-Key: Dr. Georgette Grier-Key, Ed.D, M.Ed. is the inaugural Executive Director and Chief Curator of Eastville Community Historical Society of Sag Harbor, NY, the President of the Association of Suffolk County Historical Societies, and Cultural Partner for Sylvester Manor of Shelter Island. She is one of the most outspoken advocates for the preservation and celebration of Long Island history with an emphasis on African-American, Native-American and mixed-heritage historical reconstruction. As a founding member and lead organizer of the Pyrrhus Concer Action Committee, her work led to the rebuilding of the formerly enslaved Pyrrhus Concer's homestead in Southampton's Village.
Dr. Grier-Key is a full-time history and political science professor at SUNY Nassau Community College (NCC), where she created the new grant-funded History Institute and local history initiative. Most recently, she was elected to the 2019 class of board trustees for the Preservation League of New York State and the 2020 class of the board of directors of the Museum Association of New York. Dr. Grier-Key has been a guest curator at the Suffolk County Historical Society of Riverhead and the Smithsonian's National Museum of African American History and Culture in Washington, DC. She has delivered lectures at the CUNY Graduate Center, LIU Brooklyn, Hofstra University, and Suffolk County Community College. She serves on the Black History Commission of the Town of Brookhaven and their Reverend Dr. Martin Luther King Jr. Day Committee and was awarded the Legacy Award from the National Association for the Advancement of Colored People, Central Islip Branch.Dr. Grier-Key contributes commentary regularly to local media outlets on Long Island, including Newsday, Sag Harbor Express, CBS New York, and News 12. Her research has been published in the Long Island History Journal and the Suffolk County Historical Society Register.
Humanities New York: The mission of Humanities New York is to strengthen civil society and the bonds of community, using the humanities to foster engaged inquiry and dialogue around social and cultural concerns. In each Reading & Discussion Program, participants read a series of thematically linked texts. At each session, participants come together to discuss what they've read in a conversation facilitated by a trained local scholar. See: HUMANITIES NEW YORK website for more information: https://humanitiesny.org/
HUMANITIES NEW YORK selections
Warrior Poet: Audre Lorde by Alexis de Veaux: Alexis de Veaux's biography of Lorde is impressively researched and can provide readers a fuller picture in which to contextualize her writings.
The Collected Poems of Audrey Lorde: This is the definitive collection of Lorde's poetry, with poems from her early and late careers, featuring work both well-known and waiting to be discovered by new readers.
Sister Outsiders: This collection of essays by Lorde constitute her most explicit challenge to the oppression she experienced and observed in the lives of others, including racism, sexism, and homophobia.
Zami: A New Spelling of My Name: Lorde's "biomythography" not only tells the story of her own life, but that of the other women who played an important role in it, and the symbols that structure all of our lives.
The Cancer Journals by Audre Lorde: In this collection of essays, Lorde describes her experiences with breast cancer, and how medical treatment and recovery relate to issues of gender and race.