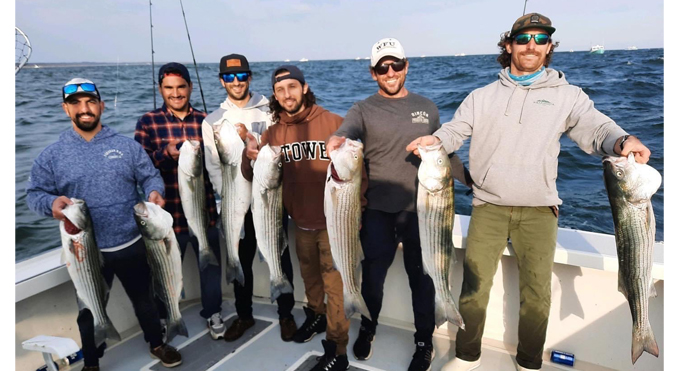 November 2020
The weather opened a window for us the Sunday of Columbus Day Weekend. Captain Dan and I left in the dark with Joe from New Jersey and his friends from Philadelphia & NY a little after 6am. The Fall Run was in full swing. Two days earlier on Friday October 9th we caught striped bass well with diamond jigs in an area off the Lighthouse. We headed straight there.
At first light we had the place to ourselves. The fleet was fishing an area to the west. The fishing was the best it's been all season. We limited out on striped bass that fell in the slot size of 28-35 inches. We released a couple stripers over 35 inches and another slot fish with about 20 or so short Stripers.
The fellas also had five bluefish. It was Non-stop action. We were done by 9am & back at the dock by 10. Doesn't get much better.